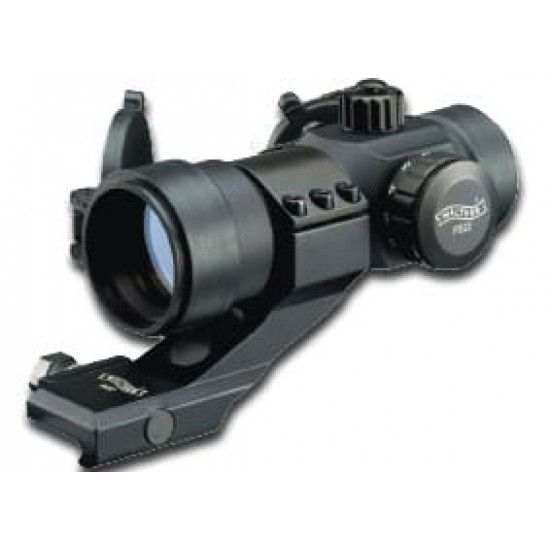 Discontinued
Walther PS22 Point Sight
The Walther PS 22 Electronic Red Dot Point Sight projects a red aiming dot onto the lens in the target level. Iron sights such as rear- or front-sights are not required, thus allowing you to aim with both eyes open. The PS22 includes a mounting base which can be affixed to a Weaver rail (22 mm), such as on the Walther G22 (soft air or firearm) or Beretta CX4 Storm (air rifle or firearm).
The on/off rotary switch is combined with 11 settings for brightness adjustment.
Superbly crisp and clear red dot at full brightness
Adjustable red dot brightness with 11 settings
5 MOA red dot
Quick release reversible monopod for weaver rails
Includes flip-up lens cover
30mm tube
30mm objective lens
Adjustable for windage and elevation
Captive turret caps to prevent loss
CR2032 battery included
Weighs just 280g

Provides fast and accurate target acquisition at short to medium distances.
Model:

PS22 Point Sight by Walther

SKU:

PS22 Point Sight by Walther

Walther