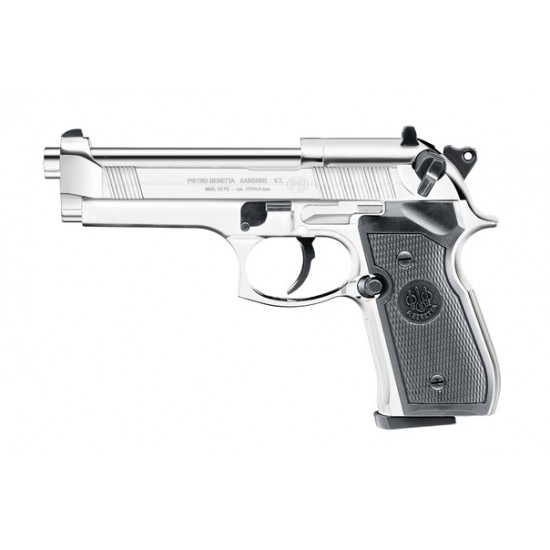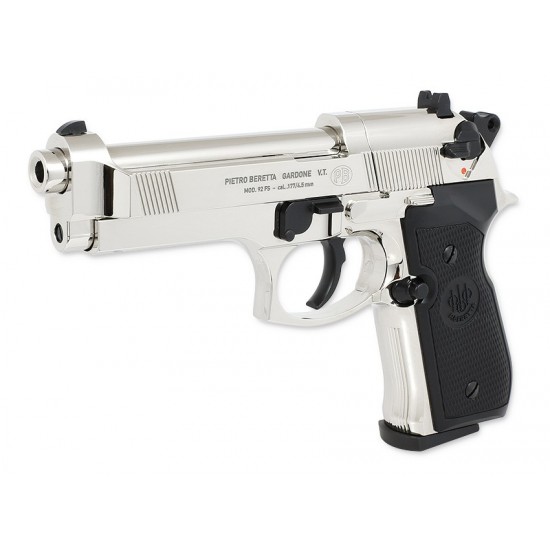 Umarex Beretta M92 FS Polished Chrome
Umarex Beretta M92 FS Polished Chrome is in daily use throughout the world. Military, police and special units rely on this classic Italian pistol. With its realistic plain black or nickel-plated frame or with elegant wooden grip plates, this CO2-powered replica is just as cool as the original and has a solid, heavy feel. And for those who go for a more striking appearance, the polished chrome variant is a real eyecatcher.

The rugged surface also provides good protection against scratches. But whatever you prefer in the way of appearance, the heavy M92 FS is a pleasure to hold in your hand. You'll also be happy to discover it's perfect for accurate shooting – in both double-action and single-action mode.
Specification:
Caliber 4,5 mm (.177) Pellet

Magazine capacity 8 shot(s)

Velocity 120 m/s

Trigger Single- and Double Action

Length 210 mm

Model:

Umarex Beretta M92 FS Polished Chrome

SKU:

Umarex Beretta M92 FS Polished Chrome

Beretta