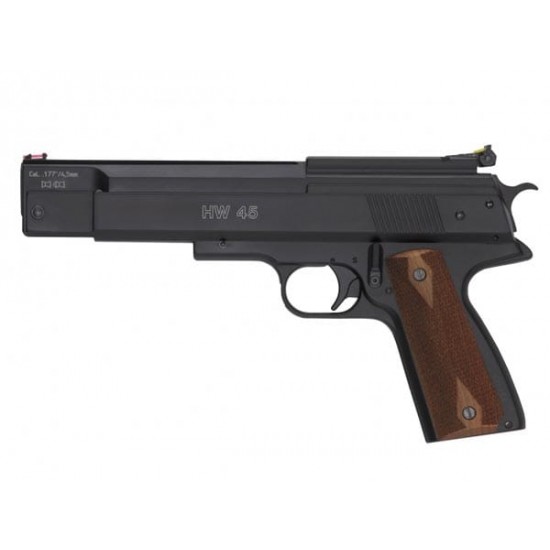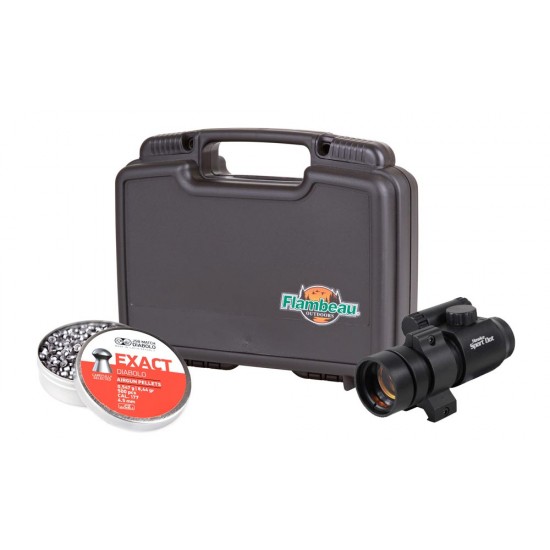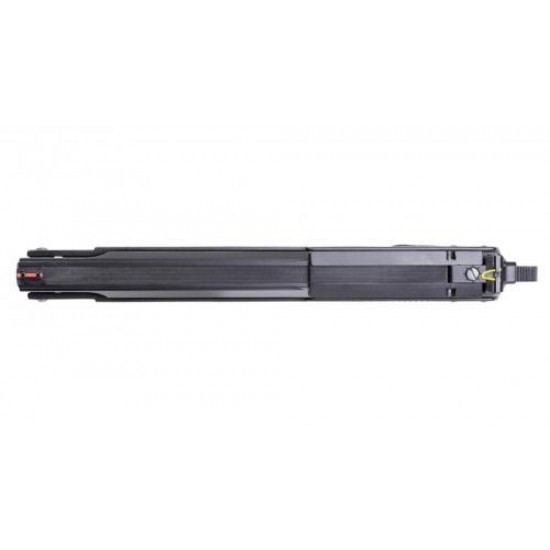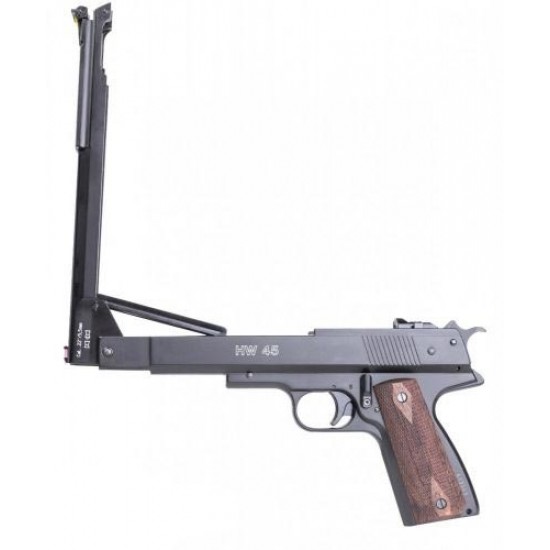 Out Of Stock




Weihrauch HW45 Standard Kit
Weihrauch HW45 is accurate and powerful and is also one of the few pistols that is capable of being an effective vermin hunter.
The HW45 produces around 5ft/lbs of muzzle energy which is not only ideal for pest control but also provides laser flat trajectories and fired pellets that are far less susceptible to crosswinds and other environmental conditions. This leads to higher accuracy and a pistol that is a more than capable target shooter.

The over lever cocking mechanism is easy to use as well as being reliable and eliminates the need for the extra purchasing of CO2 or gas. The HW45 has been loosely modelled on the Colt 45's shape for improved aesthetics.
The HW45 also features textured grips for enhanced precision whilst aiming and a dovetail style rail for the easy attachment of external optics.Please note you will require the specialist 13mm Mounts to fit additional optics to this pistol.
Weight : 1.15kg (2.53lbs)

Overall Length : 28cm (11inches)

Barrel Length : 17cm (6.6inches)

Approx Power : 5 ft lbs

Mag. Capacity : Single Shot

Hard Pistol Case
Hawke Sport Red Dot
Tin of Pellets
Model:

HW45 Standard Kit

SKU:

HW45 Standard Kit

Weihrauch
Make Sure It's Hull Cartridge

NOTE: Hull Cartridge are the official UK distributor for Weihrauch guns. All our Weihrauch guns are supplied and stamped by Hull Cartridge.
WARNING: Any grey imports will have no official UK Warranty.