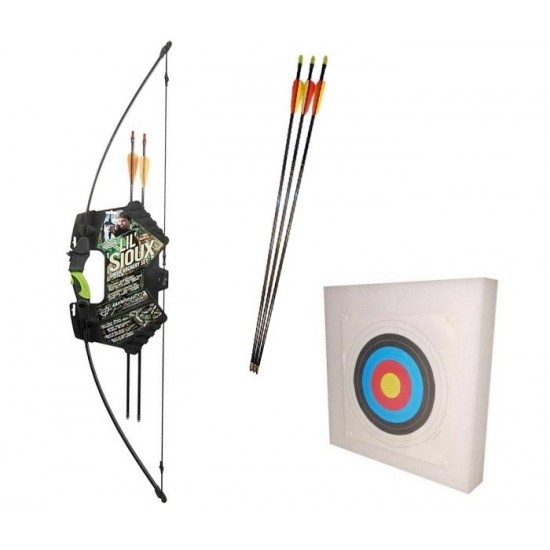 -25 %
Barnett Junior Recurve Bow Kit
This Barnett Lil' Sioux bow set is a perfect introduction to archery and contains everything you need to get started! The kit includes extra set of arrows and a foam target.

Our Suggested Age Range: 8 to 12*

Great new recurve bow for young archers. Includes matching bow mounted quiver, sight, bracer, finger tab, arrow rest and two arrows. Ages 8+


Draw weight approx 20 lbs
Draw length up to 25"
Bow length approx 50".

*Ages may vary for each bow in accordance with a child's size and shooting ability. This product is not a toy. Adult supervision required.

Armex