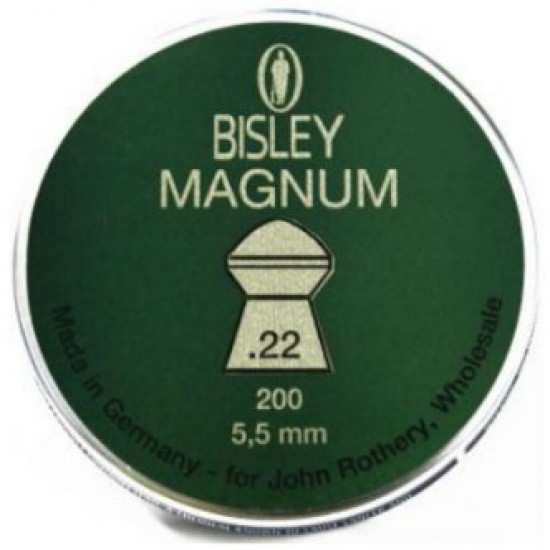 Bisley Magnum .22 Pellets
Bisley Magnums are a highly accurate and affordable. The aerodynamic design allows more power and a deeper penetration to the target. The tight skirt allows this pressure to build up before the pellets leaves the barrel.
The special alloy added to these pellets along side the extra greasing allows a low lead-fouling from these pellets. Great for long range shooting whether it's for target practice or to deal with pests.
.177 Tin 500 - 10.65 Grain

.22 Tin 200 - 21.14 Grain

Model:

Magnum .22

SKU:

Magnum .22

Bisley