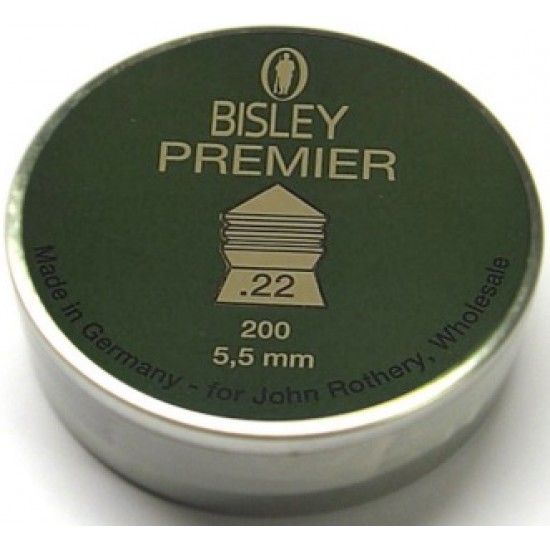 Bisley Premier .22 Pellets
Bisley Premier .22 pellets are ideal for hunting small animals, the streamline shape helps them achieve a higher velocity and a deeper penetration. The groves help make the pellet lighter and therefore increase velocity. The pellet has a shock effect meaning it will crumble and expand on impact allowing for a clean kill every time.
To achieve such a high velocity and penetration the pellet needs alot of pressure. This is plausible by having a wide skirt making it sit tight in the barrel to prevents loss of pressure. Overall a very effect pellet, great for hunting and well priced.
Type: Pointed

Weight: 17.13

Calibre: .22

Pellet quantity: x200

Model:

Premier .22

SKU:

Premier .22

Bisley