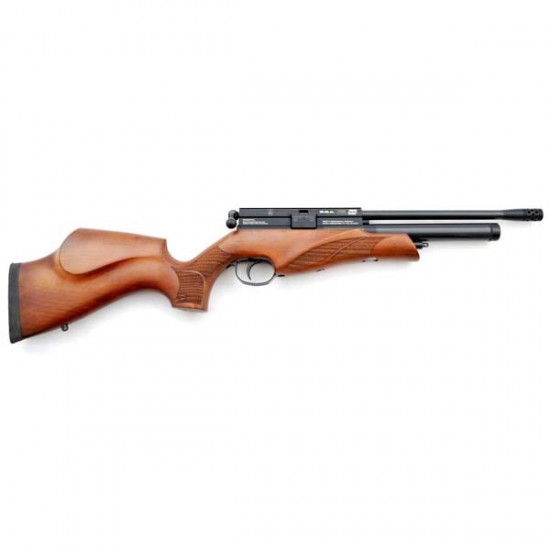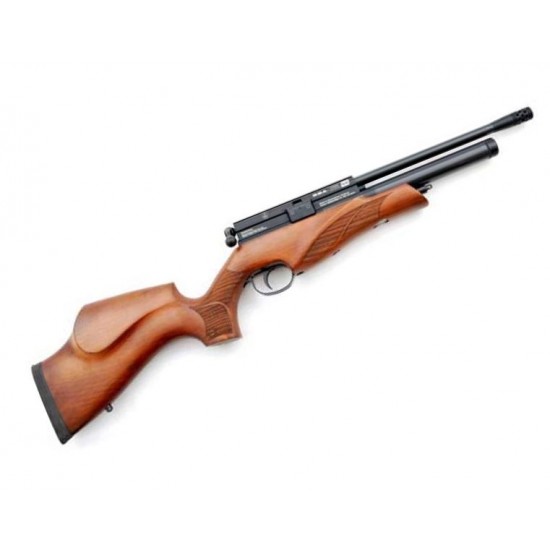 Gun Scopes & Accessories
Images are for display purposes only. Unless stated the price of a rifle may not include scope, silencers or accessories.
BSA Ultra SE Multishot Beech
BSA Ultra SE Multishot Beech improves on BSA's original Ultra by adding a 10 shot magazine and an auto loading action that allows for faster follow up shots. The barrel measures a shade over 30cm and is expertly crafted for pin point accuracy and extended range.
The wonderfully made stock is made from beech wood that has been treated and stained for great colouration and patterning and has been ergonomically shaped to ensure a snug shouldering position. The stock is chequered for a superbly sure grip.

Specification
Magazine Capacity - 10

Air Tube Volume - 67cc approx

Fill Pressure - 232 BAR

Shots per fill - 50

Maximum Power - 12 ft/lbs | 16J

Overall Length - 82cm/32in

Barrel Length - 30.5cm/12in

Weight - 2.6kg/5.7lbs

Stock:

In Stock

Model:

BSA Ultra SE Multishot Beech

SKU:

BSA Ultra SE Multishot Beech

BSA