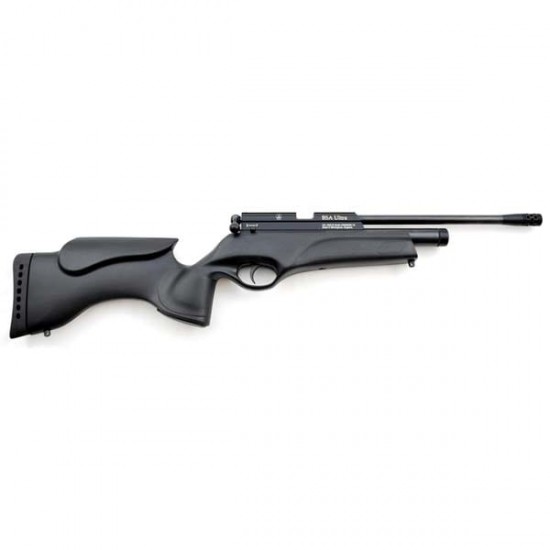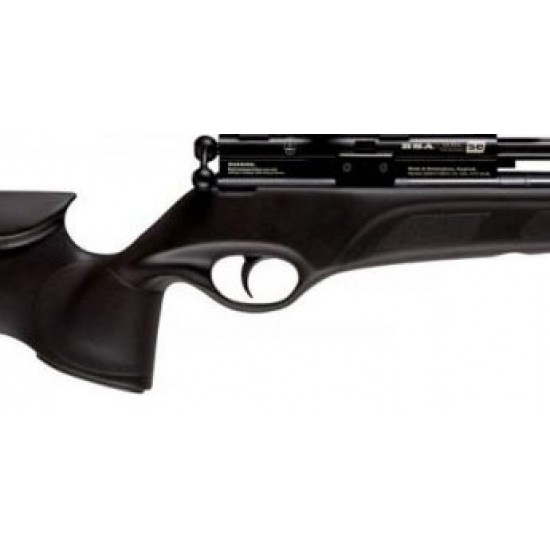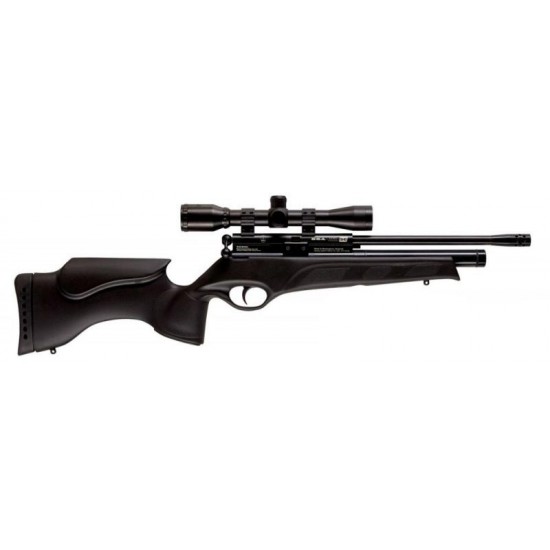 Gun Scopes & Accessories
Images are for display purposes only. Unless stated the price of a rifle may not include scope, silencers or accessories.
BSA Ultra SE Multishot Tactical
BSA Ultra SE Multi shot Tactical gives you high end performance special handling qualities in a stylish, affordable package. Perfectly balanced and designed for fast target acquisition, this is a purpose built rifle to take your sporting shooting to an exciting new level. It's a lightweight stalker, a super-compact ratter, the ideal hide-hunting rifle and much, much more – a genuine mini-supergun!
The Multi shot, adds auto load capability in the form of BSA's 10-shot pellet magazine. Also built into the Multi shot's super-compact design you'll find an expertly crafted stock, a quick-fit charging system, match grade accuracy and that unrivaled BSA pedigree.
Specification
Magazine Capacity - 10

Air Tube Volume - 67cc approx

Fill Pressure - 232 BAR

Shots per fill - 40

Maximum Power - 12 ft/lbs | 16J

Overall Length - 82cm/32in

Barrel Length - 30.5cm/12in

Weight - 2.6kg/5.7lbs

Stock:

In Stock

Model:

BSA Ultra SE Multishot Tactical

SKU:

BSA Ultra SE Multishot Tactical

BSA