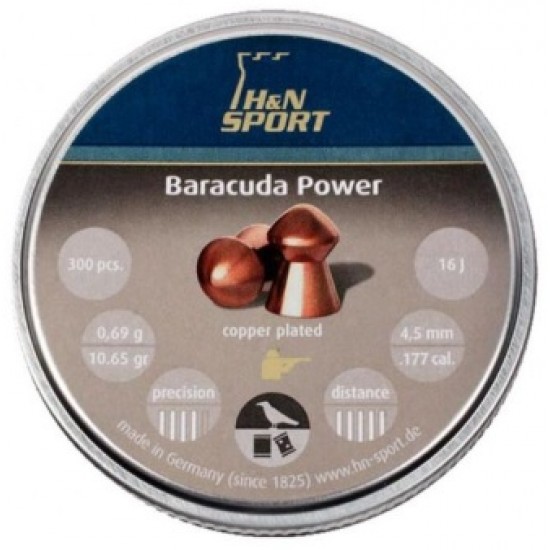 Out of Stock
H&N Baracuda Power .177
H&N Baracuda Power pellets are very heavy, yet very hard copper coated airgun pellets from H&N which are designed to give superb performance in terms of both velocity, and accuracy over medium to long ranges.
The Copper coating is 20% harder than lead, meaning that less deformation occurs during firing and impact to ensure a clean kill every time. It also helps prevent lead fouling in the barrel as there is no contact with the lead.

During flight the aerodynamic shape ensures a stable flight and tight groups making this an excellent choice for both target shooting and hunting purposes.

Type - Domed Head

Weight - 10.65 grain

Calibre - .177

Quantity - 300

Stock:

Out of Stock

Model:

Baracuda Power .177

SKU:

Baracuda Power .177

H & N Sport