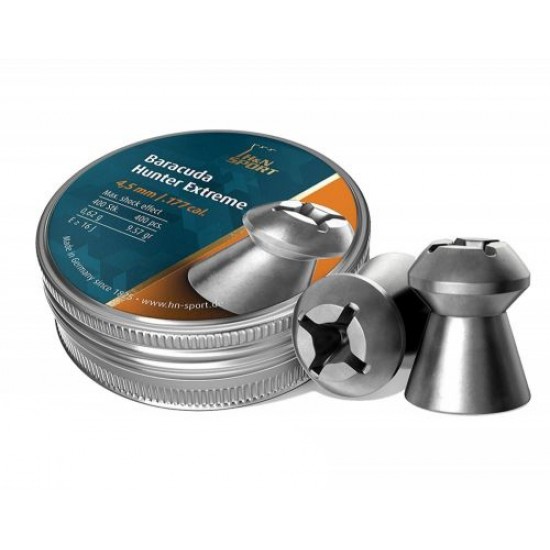 New
H&N Baracuda Hunter Extreme
H&N Baracuda Hunter Extreme

These hunting air rifle pellets from H&N utilise a cross-shaped hollow-point head that expands rapidly upon contact with the target, increasing the size of the wound channel and preventing over penetration.
The rapid expansion translates to more power and energy transfer into the target, leading to quick and humane kills.
Ideal for field target and hunting at ranges up to 50 yards.
Specification
Type : Hollow Point
Weight : 19.09 grain
Calibre : .22
Quantity : .177, 400 - .22, 200
Stock:

In Stock

Model:

H&N Baracuda Hunter Extreme

H & N Sport