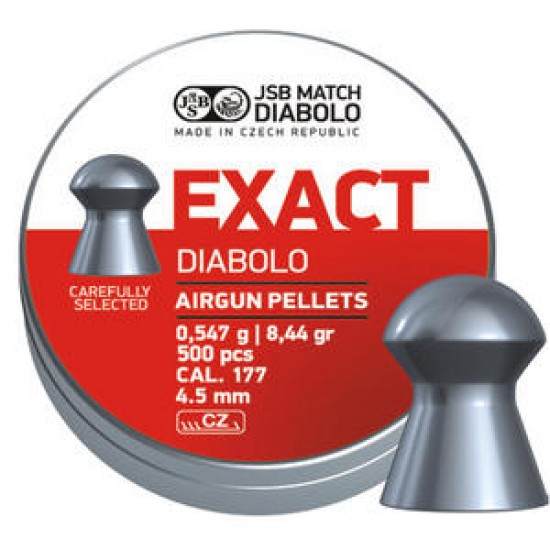 JSB Exact Diabolo .177 (4.50)
JSB Exact Pellets are world class airgun pellets. Every single pellet is hand-sorted and indivdually checked to ensure they are all created equal.
The JSB Exact Diabolo Pellets will perform well through any gun.

Excellent for target shooting whilst also a great choice for pest control.
Specification
Size: 4.50mm

Weight: 8.44grains

Stock:

In Stock

Model:

Exact .177 (4.50)

SKU:

Exact .177 (4.50)

JSB