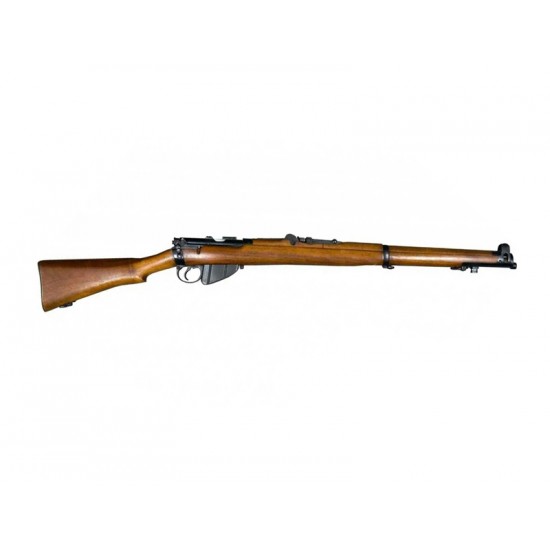 Gun Scopes & Accessories
Images are for display purposes only. Unless stated the price of a rifle may not include scope, silencers or accessories.
Lee Enfield SMLE
Lee Enfield SMLE
Fires 4.5mm-Steel-BBs powered by 12 gram Co2 capsules.
Same size and weight as the original SMLE with Wood furniture.
Metal fittings. Bolt works like the original. Detachable magazine (spare mags are available). Sling Swivels fitted. Adjustable rearsight. Working safety-catch.
Specification
All wood and metal construction
Same weight and dimensions as the original: 44-inches-long and 8-lbs,13-oz in weight
500-550fps velocity (temperature and BB weight dependant)
30+ full-power shots from a single CO2 capsule
15 shot magazine
Accepts original accessories such as slings and bayonets-Ideal for re-enactors.
Shipped in full-colour bespoke-cut carton
User manual in period sepia
Model:

Lee Enfield SMLE

SKU:

Lee Enfield SMLE

Lee Enfield