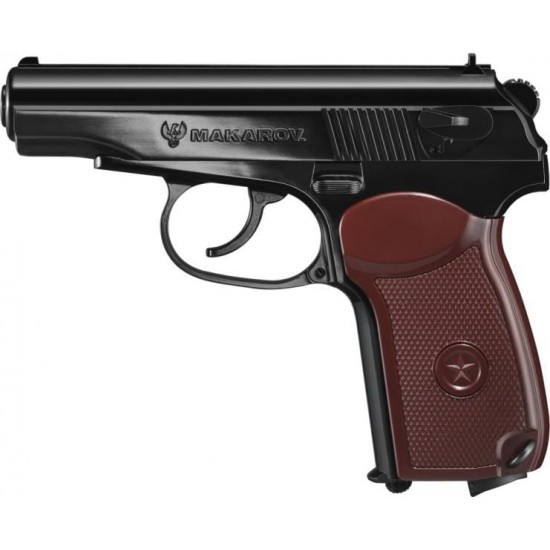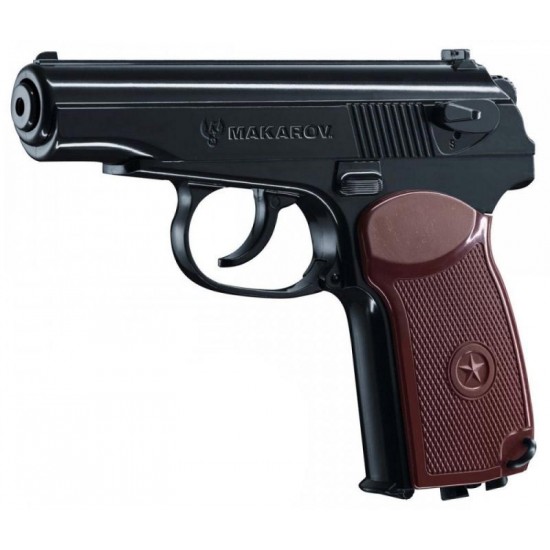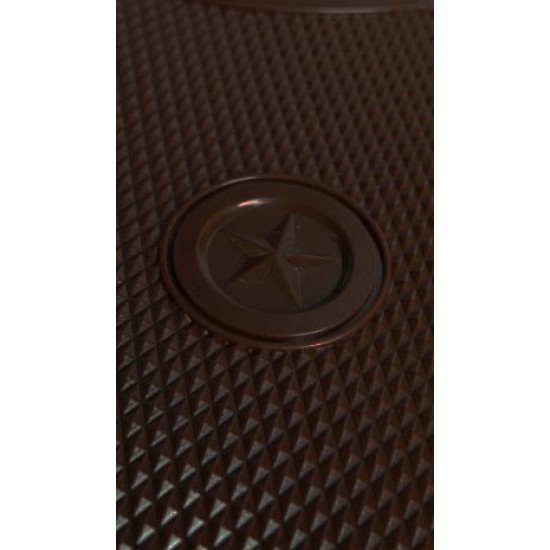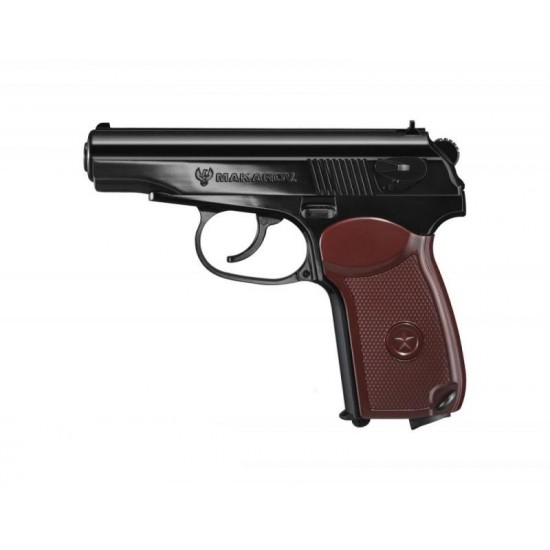 Legends Makarov by Umarex
Legends Makarov CO2-powered pistol by Umarex uses one 12-gram CO2 capsules and shoots steel BBs.

Almost an exact replica of the original model as built firstly in the Soviet Union in 1951, and is still in extensive service today. The simple design coupled with the reasonable stopping power made it so popular with defense agencies over the world, and now Umarex have encompassed this heritage into this Full Metal CO2 model.

The frame, and working parts are all metal, with the grips being of polymer to allow a comfortable hold, along with a Red star embossed on the grip for a further sense of realism.

Specification
Length : 160 mm

Barrel length : 71 mm

Weight : 680 g

Mag. Capacity : 18

Approx Power : 2.5 ft/lbs

Ammo Type : 4.5 mm BB

Model:

Umarex Legends Makarov

SKU:

Umarex Legends Makarov

Umarex