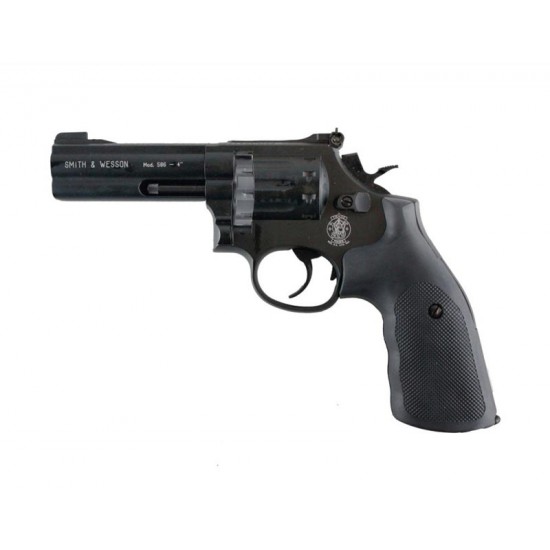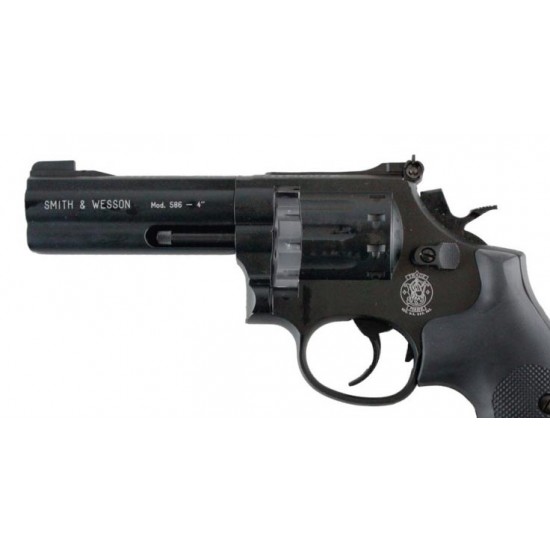 Discontinued


Smith and Wesson 586 4 Inch Black
Smith and Wesson 586 4 Inch Black is rifled and extremely well machined and provides great accuracy as well as a long lasting performance. The pistols action is precise and grants this pistol its great shooting qualities.
Corresponding with the legendary .357 Magnum revolver in both its size and weight and features a 10 round magazine that empties as fast as you require thanks to the pistols semi automatic action.

The pistol also features fully adjustable sights to allow for precise aiming in all conditions and comes housed in a hard case.
Specification
Length : 241 mm

Barrel length : 101 mm

Weight : 1133 g

Mag. Capacity : 10

Approx Power : 3.2 ft/lbs

Ammo Type : .177 Pellet

Model:

Smith and Wesson 586 4 inch Black

SKU:

Smith and Wesson 586 4 inch Black

Smith & Wesson
Tags:
Smith and Wesson Model 586
,
smith & wesson
,
586
,
co2 powered pistol
,
model 586
,
smith and wesson
,
smith
,
wesson
,
revolver
,
co2
,
co2 pistol