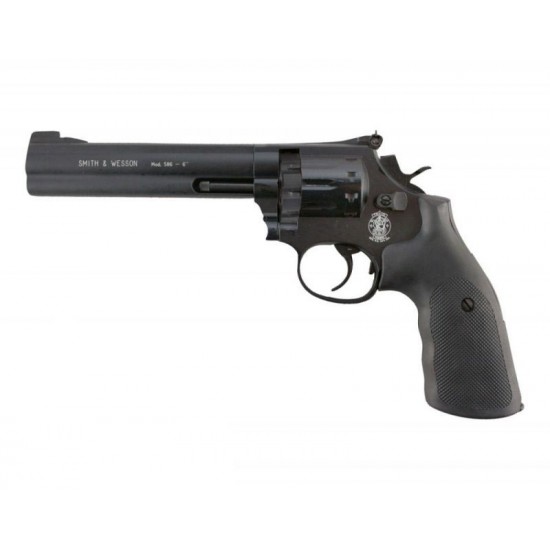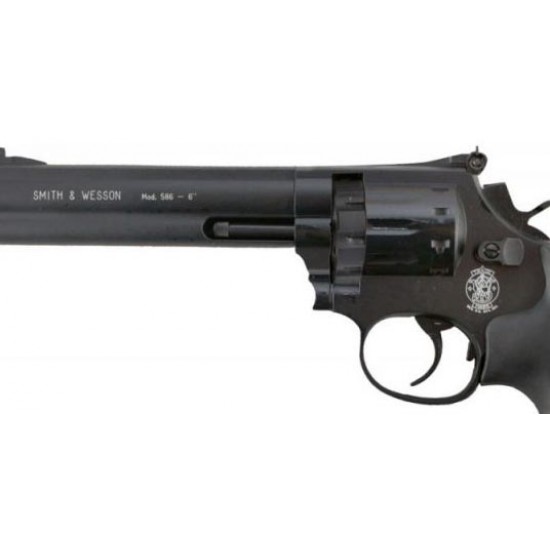 Discontinued


Smith and Wesson 586 6 inch
Smith and Wesson 586 6 Inch is based on the legendary .357 magnum and features a 6 inch rifled barrel that is exceptionally well made and provides great accuracy and is exceptionally long lasting.

The 586 matches the live firing version of this revolver in both size and weight and gives this revolver and added sense of realism. the pistol grip is textured for a sure hold and is ergonomically shaped for maximum comfort.

Capable of holding up to 10 pellets in its magazine, the 586 is suitable for most shooting disciplines thanks to its semi automatic action. The pistol also comes housed in a hard case.
Specification
Length : 292 mm

Barrel length : 152 mm

Weight : 1270 g

Mag. Capacity : 10

Approx Power : 3.2 ft/lbs

Ammo Type : .177 Pellet

Model:

Smith and Wesson 586 6 inch

SKU:

Smith and Wesson 586 6 inch

Umarex