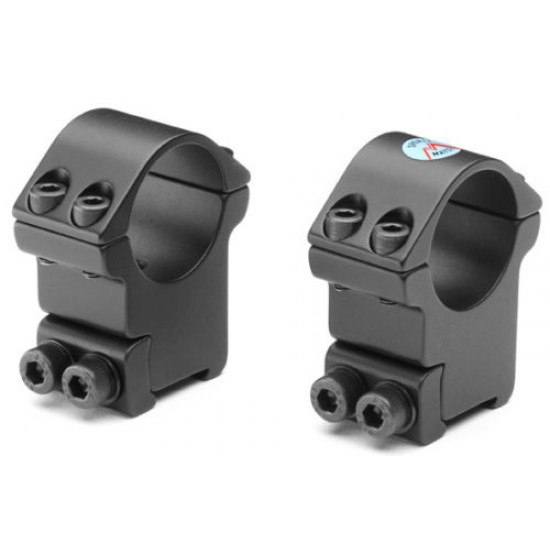 Sportsmatch TWO PIECE DOUBLE SCREW TIKKA & BRNO 56MM
Made in England and established for over 30 years. Making mounts for civilians and armed forces around the World! Only quality materials are used in production.
Two Piece Double Clamp mount for 1" scopes to fit 
some 15mm dovetails
such as Tikka & other 15mm dovetails including early Brno Model 2 .22lr B/A rifle
Comes with Easyfit arrestor pin ( vertical ).
All allen key fittings, allen key provided.
Mount measures from the tip of the "jaws" at base of clamp to bottom of  "cradle" ie. where the scope would sit:
22mm approx.
Model:

TWO PIECE DOUBLE SCREW TIKKA & BRNO 56MM

SKU:

TWO PIECE DOUBLE SCREW TIKKA & BRNO 56MM

Bisley