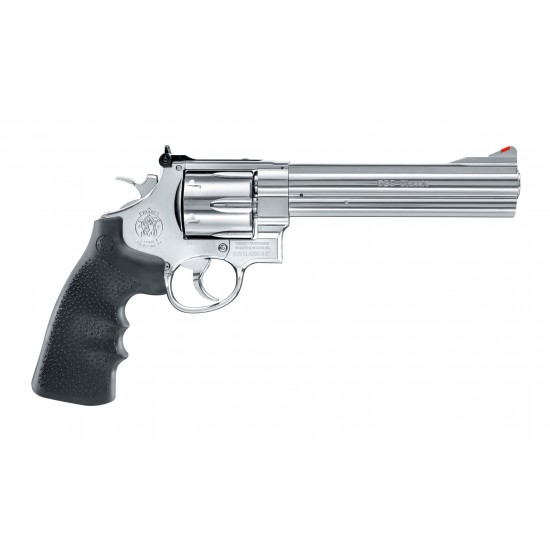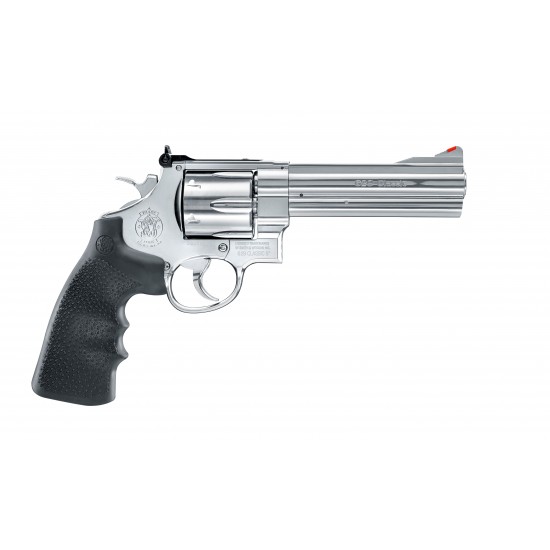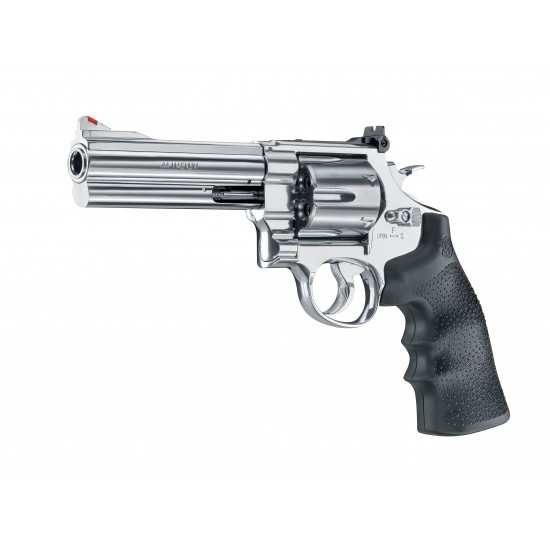 Umarex Smith and Wesson 629 Classic 5"
Umarex Smith and Wesson 629 Classic with 5 inch barrel is a revolver styled pistol available in two barrel lengths, 5 and 6.5 inches. The pistol features a metal body and a comfortable synthetic grip. With a weight of 1315g the revolver feels very realistic, The 629 classic fires 4.5mm BB using the power from its 12g Co2 capsule which is housed inside the grip of the pistol.
The rear sight for this Smith & Wesson revolver is adjustable so each shooter can change the position of the sight to their needs.
Features
CO2 Powered
Full Metal
Weight: 1240g
Length: 268mm
Shoots steel BB's
Manual Safety
Power: 404 FPS
Model:

Umarex Smith and Wesson 629 Classic 5

Umarex