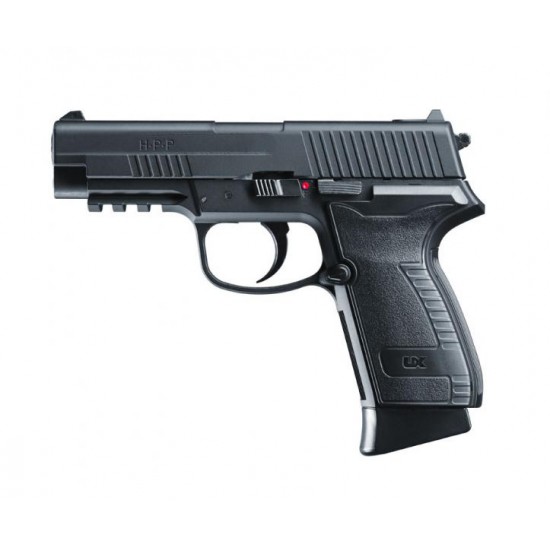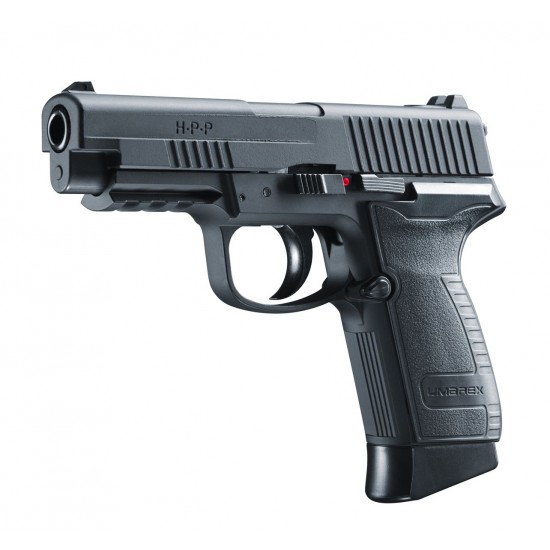 UX HPP Blowback by Umarex
UX HPP features has a sturdy all-metal construction. It features a removable 15-round magazine and a frame with mounting rail. The removable backstrap permits quick changing of capsules.
Other notable features include the soft trigger and easy-to-use safety. With a firing capacity of up to 150 rounds from a 12 g CO2 capsule, this pistol is revolutionary.
Calibre:

4.5mm BB (.177)

Capacity:

15 rounds

Velocity:

130 m/s (426 ft/s)

Length:

175 mm

Weight:

815 g

Per capsule:

150 Shots

Model:

UX HPP Blowback 4.5mm bb

SKU:

UX HPP Blowback 4.5mm bb

Umarex