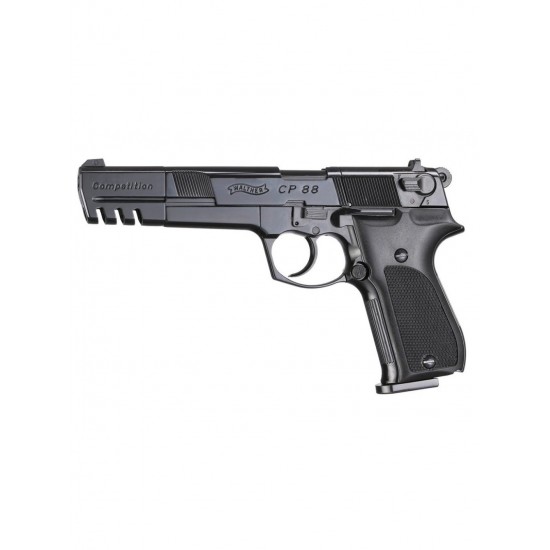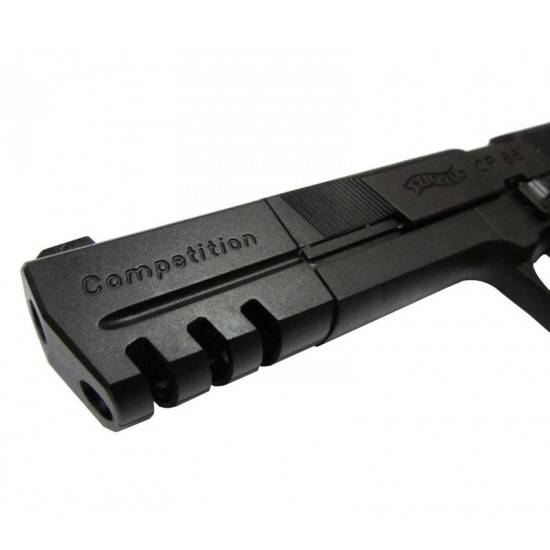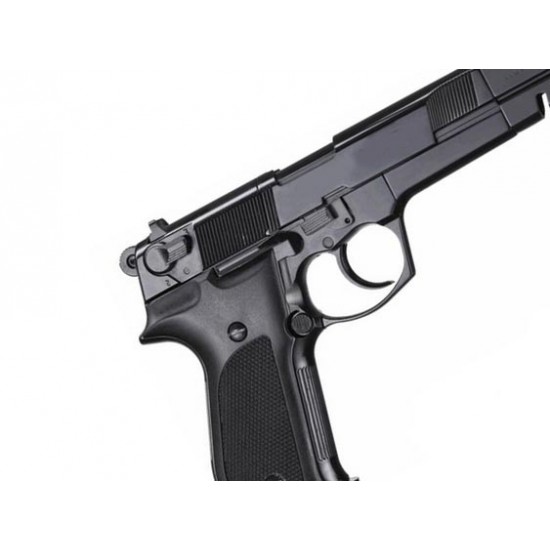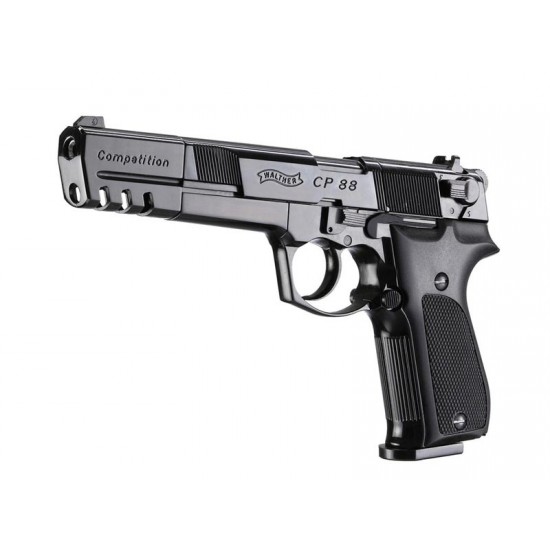 Umarex Walther CP88 Competition Black
Umarex Walther CP88 Competition Black air pistol is the longer, 6 inch competition model complete with the muzzle break for when you need the very best in precision and accuracy for demanding shooting situations.

The pistols frame and working parts are all made from full metal which ensures the pistol has a very heavy and solid weight and is balanced just as the original pistol would be. The fact that this pistol is also licensed by Walther themselves to Umarex ensures that the original plans have been used to ensure authenticity.
The pellets are fired down a rifled steel barrel from the 8 shot rotary magazine which ensures pinpoint accuracy and precision and the double action trigger means that you can either repeatedly pull the trigger to fire off the 8 shots as quickly as possible, or cock the hammer each time for a lighter trigger pull.
The co2 capsule is loaded into the grip with a tool-less cam system for quick and easy reloading. The pistol comes complete in a hard case with 2 x 8 shot magazines.
Specification
Caliber - .177 Pellet

Power Source - 12 g CO2

Magazine Capacity - 8 shots

Approx Muzzle Energy - 2.5 ft/lbs

Length - 230 mm

Barrel length - 143 mm

Weight - 1150 g

Special feature(s) - interchangeable barrel systems

Velocity - 130 m/s

Trigger - Double Action

Model:

Walther CP88 Competition Black

SKU:

Walther CP88 Competition Black

Umarex