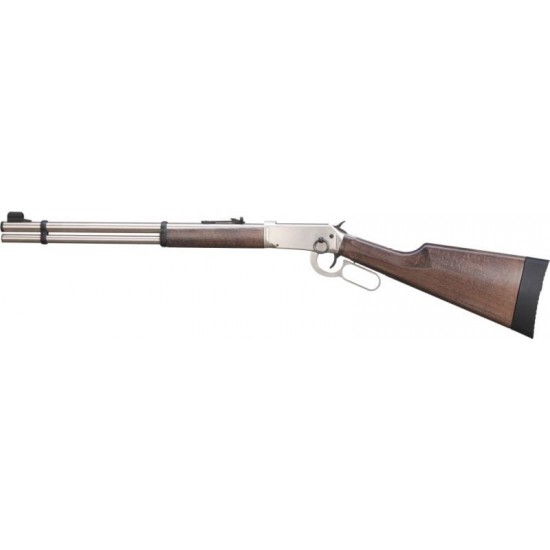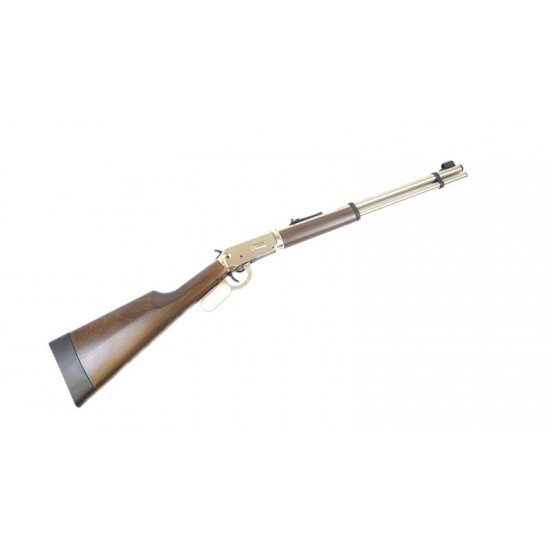 Gun Scopes & Accessories
Images are for display purposes only. Unless stated the price of a rifle may not include scope, silencers or accessories.
Walther Lever Action Steel Finish
Walther Lever Action Steel Finish. The immortal Western myth in new edition. The current versions of the classic lever action combine the latest technology with timeless beauty. Just the name WALTHER embodies over 100 years, the successful fusion of tradition and innovation.
The proven and reliable construction Lever Action has taken on the current state of technology with the 88 g CO2 cartridge . The shooting fun is enhanced by the much higher shot capacity. A real increase in the fun factor. Thanks to the newly developed high power system this CO2 rifle achieves optimum results in power and precision.
Specification
Safety: Yes

Weight: 2800 g

Overall Length: 996 mm

Barrel Length: 480 mm

Mount Rail: No mm

Shot Capacity: 8

Caliber: 4,5 mm

Muzzle Velocity: 175 m/s

Model:

Walther Lever Action Steel Finish

SKU:

Walther Lever Action Steel Finish

Walther