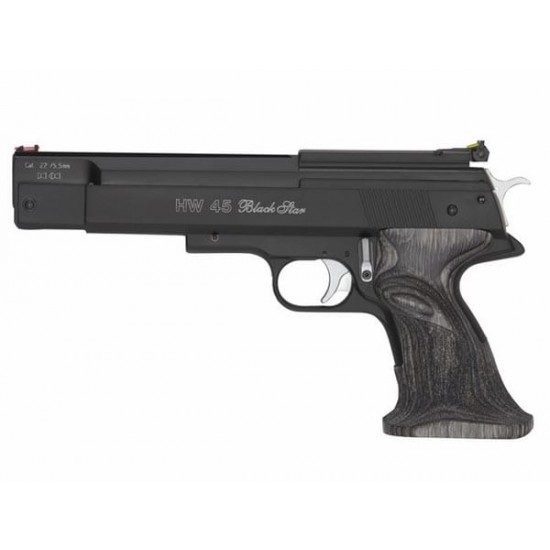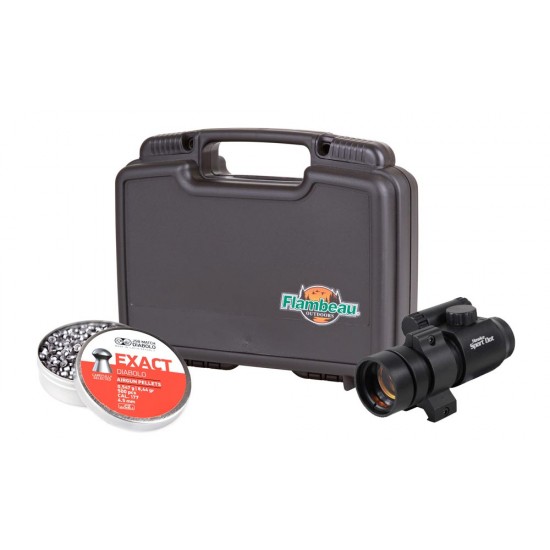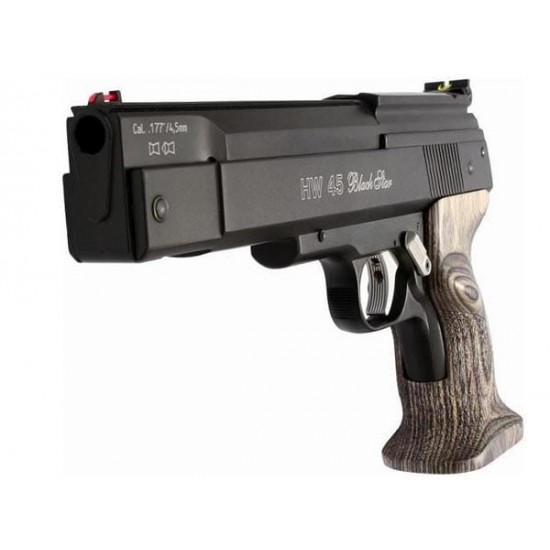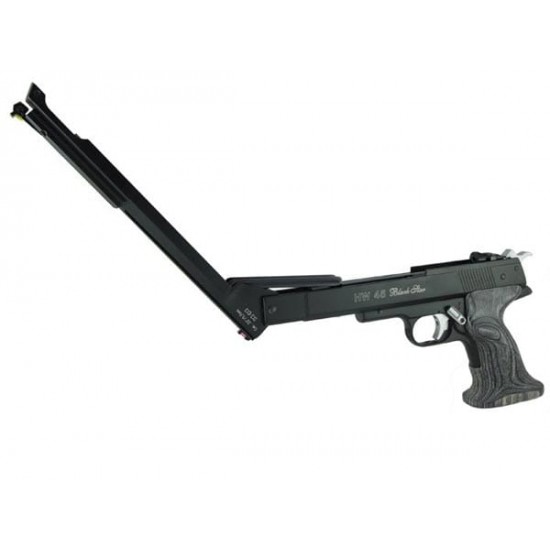 Out Of Stock




Weihrauch HW45 Black Star Kit
Weihrauch HW45 Black Star version of the HW45 by Weihrauch combines great aesthetics with high power and accuracy for a well rounded pistol that is suitable for almost any shooting situation.
Producing over 5ft/lbs of power, the HW45 produces incredibly flat trajectories and exceptional accuracy and makes this pistol great for long range target shooting and shorter range pest control, and is one of the few pistol recommended for this.

The over lever cocking action resembles that of a Webely but has been designed to resemble a Colt 45 for a more aesthetically pleasing appearance. The two stage trigger of the HW45 is fully adjustable to suit your preference and makes this pistol ideal for almost any shooting activity.

The ergonomically shaped, laminate wood grips are lighter and stronger than wood of the equivalent size and thickness and have been stippled for a secure grip, even in wet conditions.

Please note you will require the specialist 13mm Mounts to fit additional optics to this pistol.
Weight : 1.17kg (2.57lbs)

Overall Length : 28cm (11inches)

Barrel Length : 17cm (6.6inches)

Approx Power : 5 ft lbs

Mag. Capacity : Single Shot
Kit Includes
Hard Pistol Case
Hawke Sport Red Dot
Tin of Pellets
Model:

HW45 Black Star Kit

SKU:

HW45 Black Star Kit

Weihrauch
Make Sure It's Hull Cartridge

NOTE: Hull Cartridge are the official UK distributor for Weihrauch guns. All our Weihrauch guns are supplied and stamped by Hull Cartridge.
WARNING: Any grey imports will have no official UK Warranty.