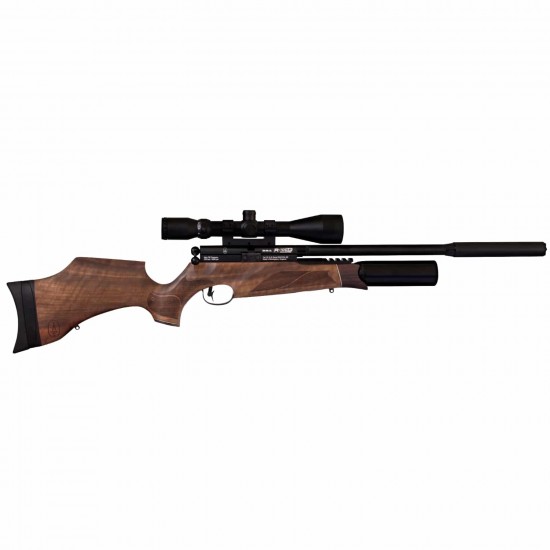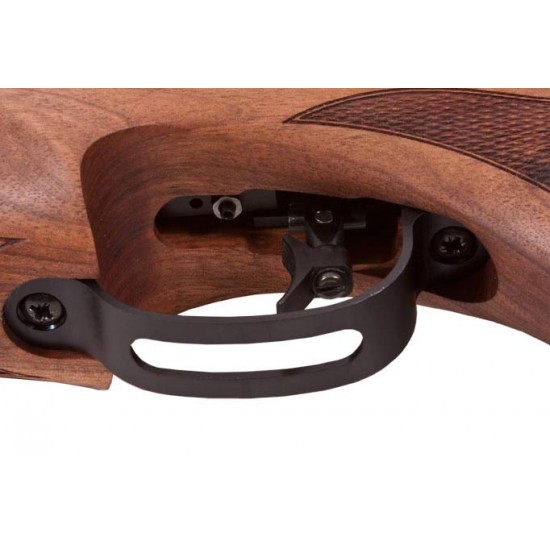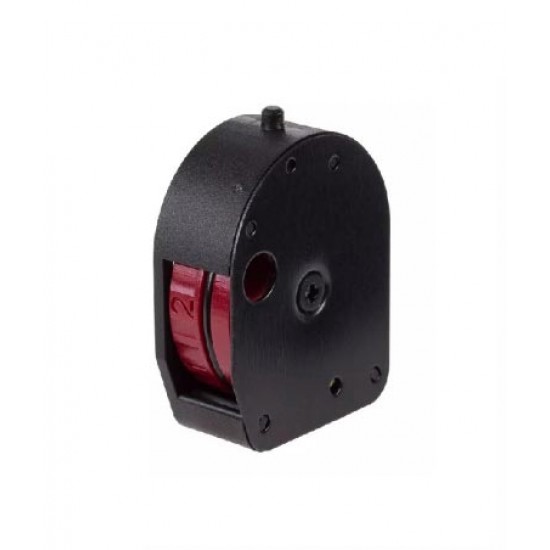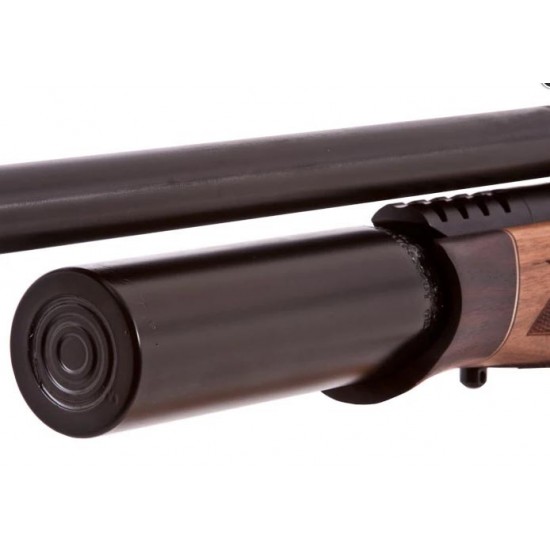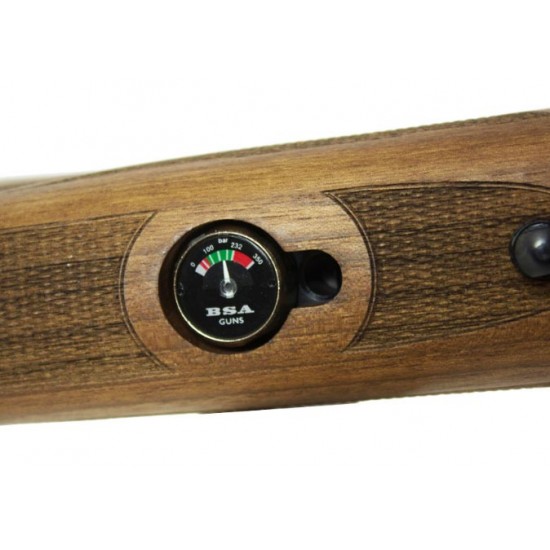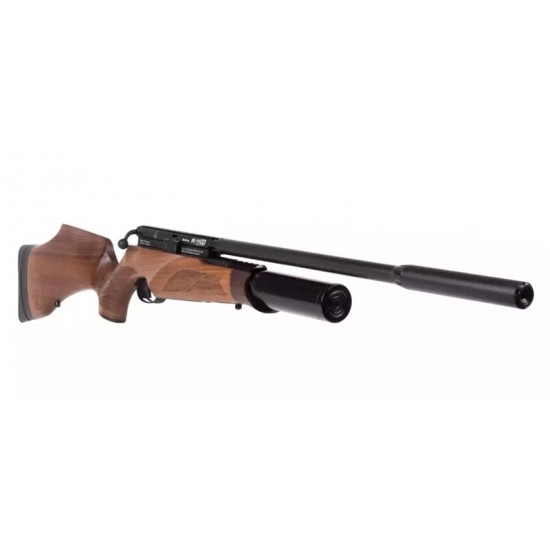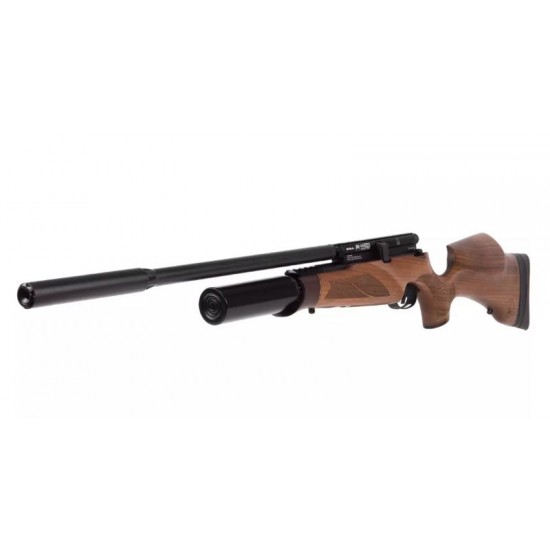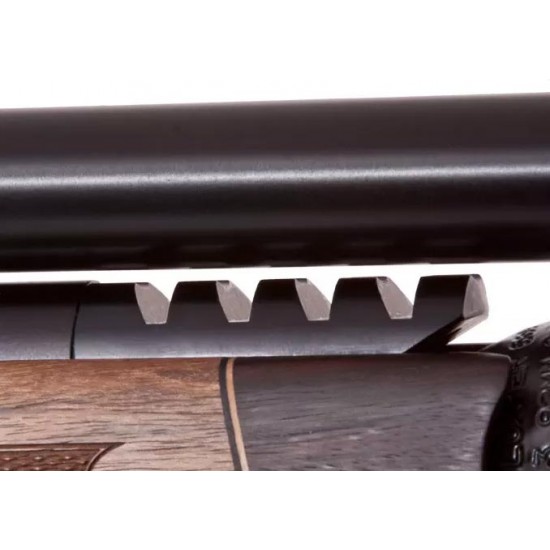 Gun Scopes & Accessories
Images are for display purposes only. Unless stated the price of a rifle may not include scope, silencers or accessories.
BSA R10 SE Standard Length Walnut
BSA R10 SE Standard Length Walnut is fitted with their new Customer Configurable Shroud (CCS) which can be changed from a bull barrel to a standard silenced rifle in a matter of minutes to your requirements. The shroud is also smaller in diameter to the original one which makes it possible to fit larger diameter lenses to the rifle. The bull barrel has been improved to make the rifle twice as quiet as the R-10 MK2, ideal for hunting or target shooting.
The Regulator has been improved and modified to increase the .22 shot count by 11% for more shots per fill than before, and the shot to shot consistency and accuracy better than ever before. The two stage trigger is just the same as before, so you get a crisp and clean release each shot.

The Minelli stocks are expertly crafted for world class ergonomics and the rubber butt pad to the rear is fully adjustable to suit your need. The R-10 SE comes complete with the filling adaptors and two magazines for excellent value for money. Scope and mounts not included.

Specification
Magazine Capacity - 10

Fill Pressure - 232

Shots per fill - 250

Overall Length - 104 cm / 41 in

Barrel Length - 38 cm / 15 in

Maximum Power - 12 ft/lbs | 16J

Weight - 3.4 kg / 7.5 lb

Model:

BSA R10 SE Standard Length Walnut

SKU:

BSA R10 SE Standard Length Walnut

BSA