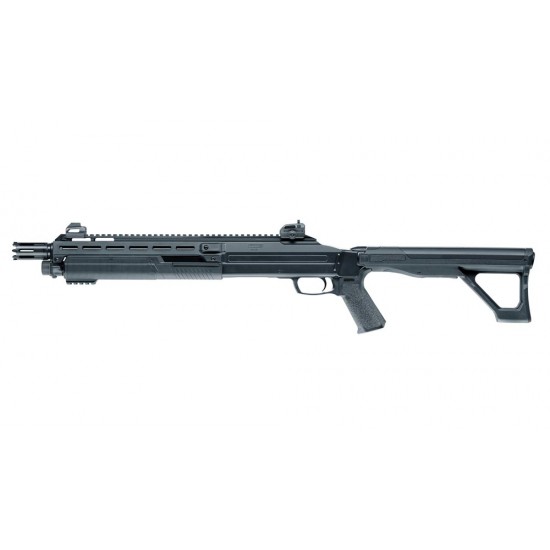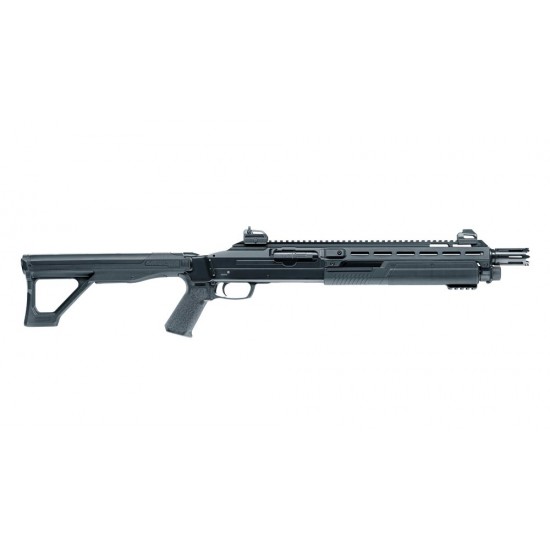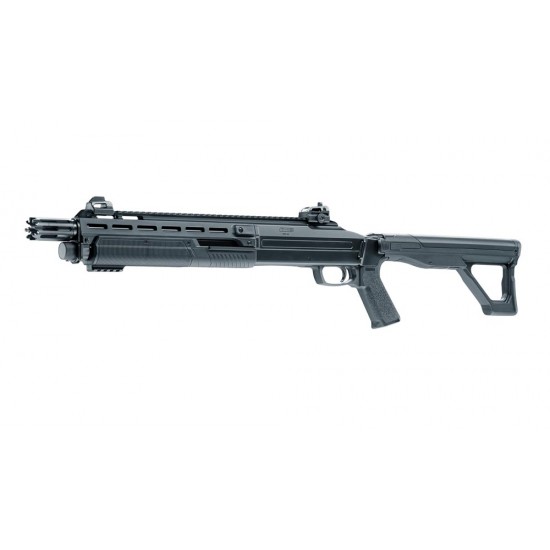 Umarex HDX 68 Pump Action Shotgun
The Umarex HDX 68 Pump Action Shotgun brings the phrase ''extreme situations demand extreme measures'' a whole new meaning. With its imposing looks and impressive sound when charging, it means business. The rugged full-metal receiver and massive muzzle brake bring the weight of the HDX up to more than 3kg for additional sturdiness.
Thanks to its quick-piercing system, the rifle can be kept for months in standby mode. A light blow on the back of the stock is sufficient to pierce the two 12 g CO₂ cartridges, and the optical and tactile pressure indicator will show that you're ready to fire. The internal tube magazine holds 16 round balls.
The Specs
Available in .68 Calibre
Quick Piercing System using 2x 12g CO2
Pump Action System
Massive Muzzle Brake
Ready for Slings
Suitable for broad range of T4E .68 Cal Round Ammunition
Energy : < 16 Joule(s)
Velocity : 100 m/s (328 fps)
Magazine capacity : 16 shot(s)
Length : 896 mm
Weight : 3.5g
Model:

Umarex HDX 68 Pump Action Shotgun

Umarex