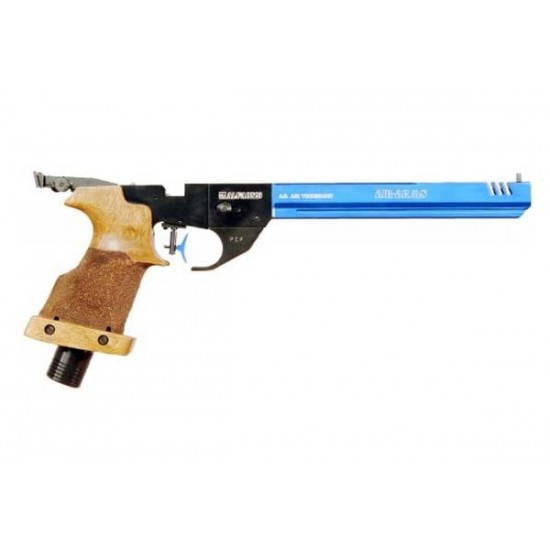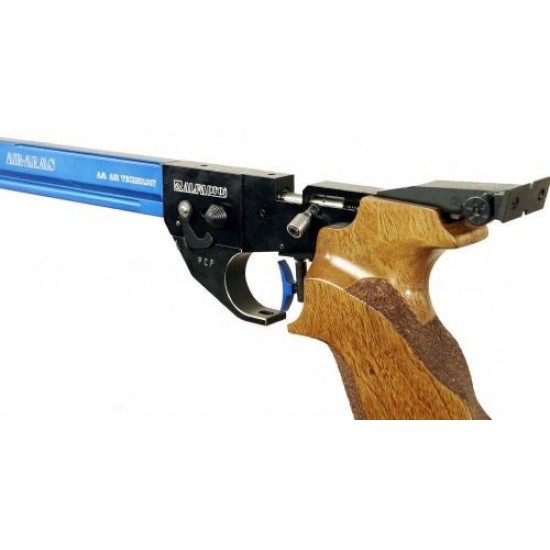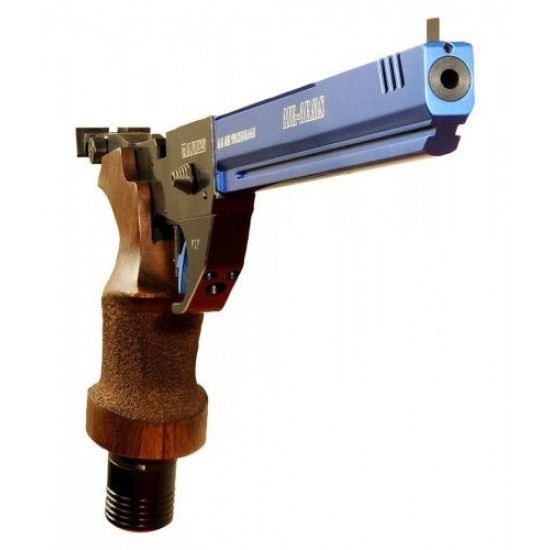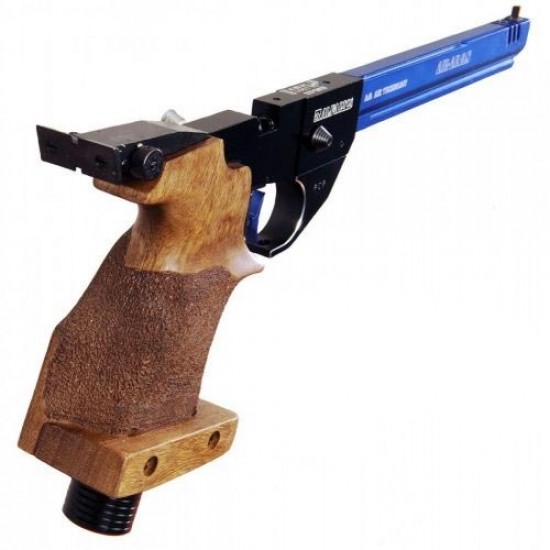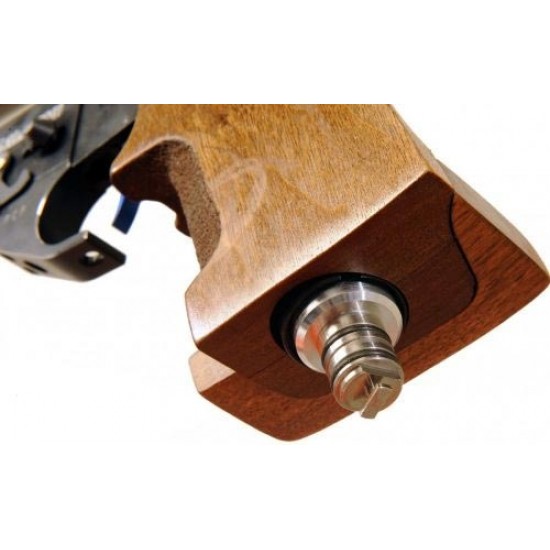 Air Arms Alfa Proj Pistol
Air Arms Alfa Proj has been designed by the world class engineers at Air Arms and Alfa Proj who make some of the worlds finest firearms. It is designed to give world class accuracy, but at a fraction of the cost of some of the other target pistols.
The inbuilt compressed reservoir allows for up to 80 shots, all re coil less so the accuracy is not compromised, which is ideal for a training pistol or entry level competition shooting.

Some of the key points are the regulated action for much greater shot to shot consistency, the high quality stippled walnut grip is ambidextrous for greater flexibility at the shooting range, and also makes the pistol superbly balanced.

Another impressive feature of this pistol is the ability to dry fire it for training purposes, and the match grade trigger can be finely tuned for a crisp let off. The sights are fully adjustable and the front post can be rotated to suit your specific needs.
Specification
Length : 430 mm

Barrel length : 243 mm

Weight : 900 g

Mag. Capacity : 1

Approx Power : 3 ft/lbs

Ammo Type : .177 Pellet

Features
Ambidextrous grip as standard with RH and LH options

Dry fire practice facility

Different sight element sizes

Lightweight giving better balance and control for juniors

Barrel weights to adjust balance

Adjustable trigger position

Fully regulated

Model:

Air Arms Alfa Proj Pistol

SKU:

Air Arms Alfa Proj Pistol

Air Arms