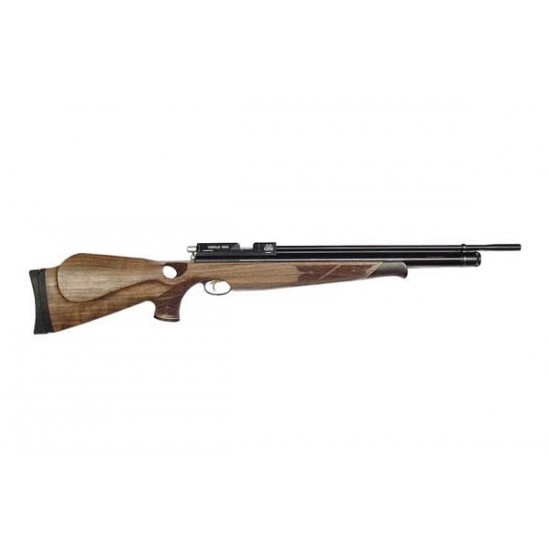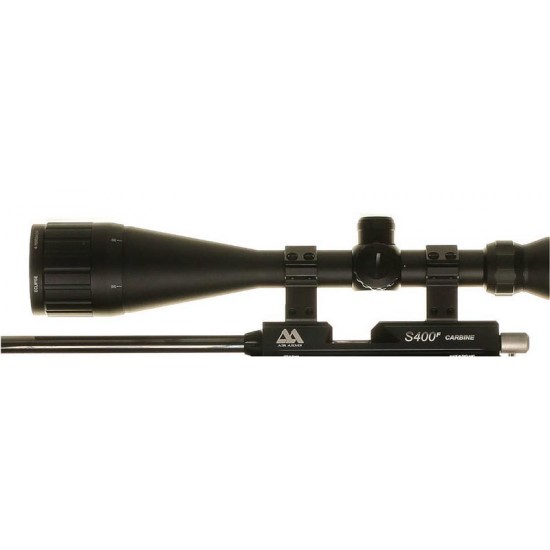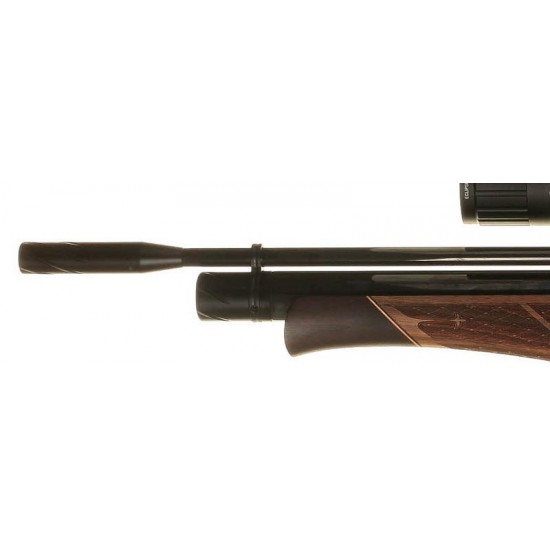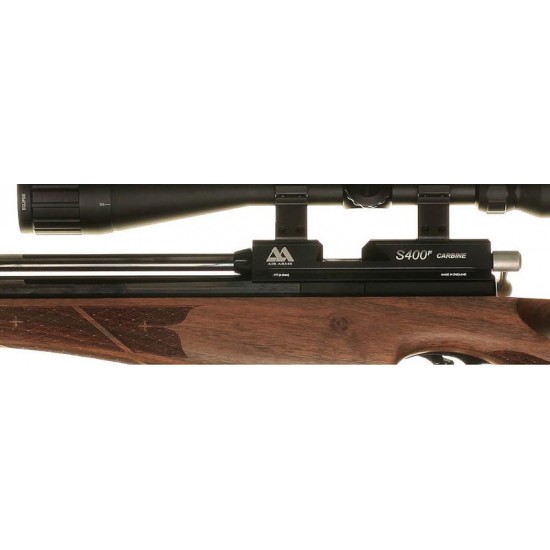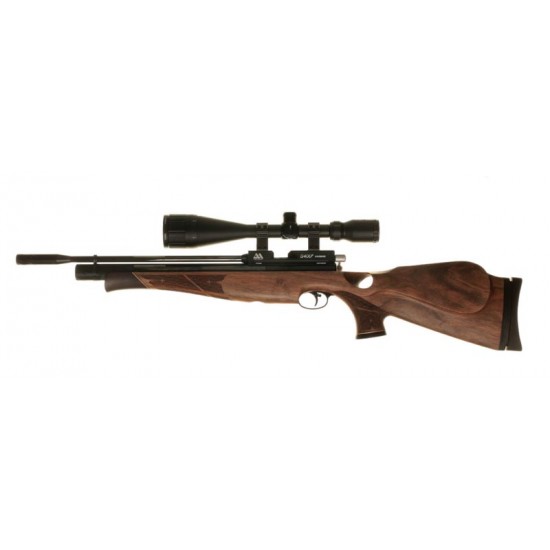 Gun Scopes & Accessories
Images are for display purposes only. Unless stated the price of a rifle may not include scope, silencers or accessories.
Air Arms S400 Classic Walnut Thumbhole
Air Arms S400 Classic Walnut Thumbhole is quite simply the most popular single shot PCP we sell. It is beloved by tournament shooters (including world champions) to plinkers and hunters alike. In classic form, it has a great shot count, a superb adjustable trigger and is both well-proportioned and classically elegant. The s400 can be your entry to the world of performance AirGuns, but it could also be the only gun you will ever need. The S400 Thumbhole is highly recommended for the tournament shooter, as the stunning thumbhole stock gives the shooter a larger point of contact for the hand and this helps to maintain stability and control.
The s400 comes in classic or carbine format, the carbine is about 10cm and 10g lighter than the classic. Both are extremely accurate, but the carbine can be easier to use for shooters of small stature or  who want a rifle to be compact for hunting.
Specification
Style - Thumbhole

Weight - Carbine 2.6kg Standard 2.7kg

System - PreCharge

Action Type - Bolt Action single shot

Power - 11+ft lbs

Fill Pressure - 190 bar

Barrel Length - Carbine 395mm Standard 1020mm

Over All Length - Carbine 925mm Standard 1020mm

Model:

Air Arms S400 Classic Walnut Thumbhole

SKU:

Air Arms S400 Classic Walnut Thumbhole

Air Arms