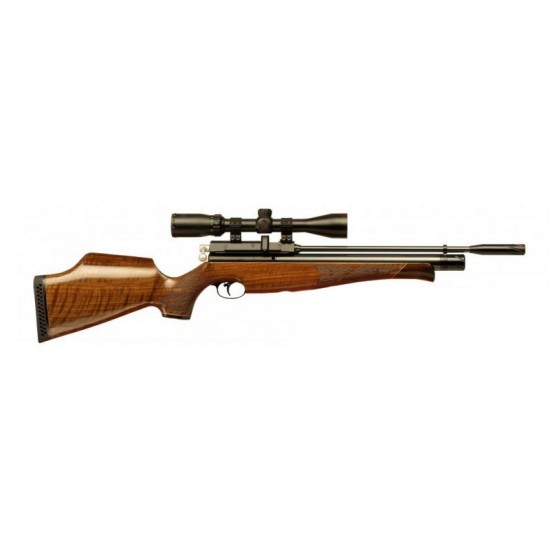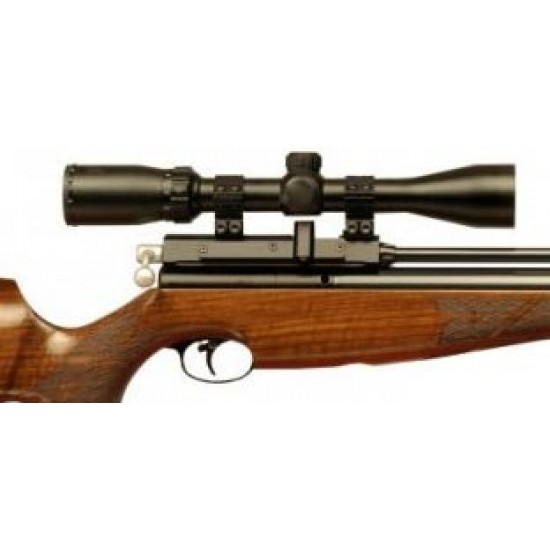 Out of Stock


Gun Scopes & Accessories
Images are for display purposes only. Unless stated the price of a rifle may not include scope, silencers or accessories.
Air Arms S410 Left Handed Carbine Walnut
Air Arms S410 Left Handed Carbine Walnut is the multishot brother of the top selling S400 air rifle from the respected English manufacturer.
Both target shooters and hunters adore this rifle thanks to its simple, reliable action, the S410 is the air rifle for the masses.
The 10 shot magazine is hassle free and easy to reload, and is indexed by the air rifles action. The bolt action loading is simple and efficient to allow for fast, trouble free shooting for the greatest in shooting pleasure.
The Barrel is a Lothar Walther, one of the best in the world, for unrivaled quality, accuracy, and consistency. The Stock is Italian and manufactured by Minelli to the highest standards in both the feel and aesthetics.
The action is self regulating which means as the pressure decreases, the valve stays open for longer allowing more air through, keeping the muzzle velocity consistent and accuracy top dog.
Ask any owner of an Air Arms S410 and they will tell you why this rifle deserves its place as one the best PCP rifles currently available, and its worldwide reputation.
Left Handed

Calibre - .177, .22

Power - Up to 12ftlbs

Safety - Manual

Shot Count - .177 - 60, .22 - 80

Trigger - Two stage adjustable weight & length

Total Length - 925mm

Barrel Length - 395mm

Sights - None. Machine cut scope rail

Loading - Single shot. Sliding breech

Weight - 3.1kg

Model:

Air Arms S410 Left Handed Carbine Walnut

SKU:

Air Arms S410 Left Handed Carbine Walnut

Air Arms