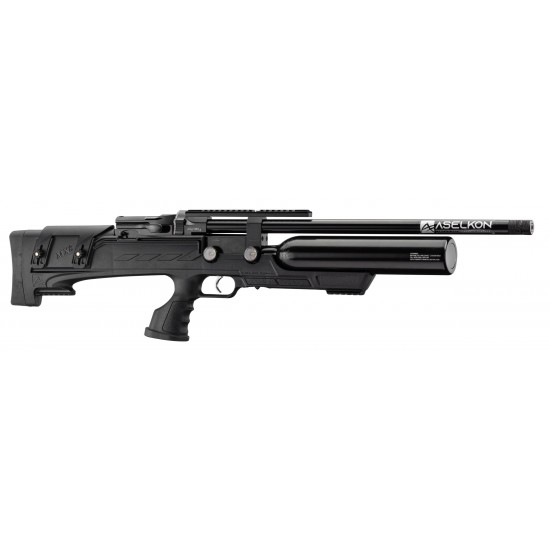 New
Gun Scopes & Accessories
Images are for display purposes only. Unless stated the price of a rifle may not include scope, silencers or accessories.
Aselkon MX8 Evoc
The PCP MX8 Evoc Rifle is a bullpup-type air rifle featuring a high-density polymer synthetic stock, offering an adjustable cheek piece and lower Picatinny rails on the front and rear of the weapon for the installation of single-foot or two-foot.
2 pressure gauges are present on the rifle in order to precisely follow the air pressure present in the 500 cc tank (200 bars maximum) and the pressure contained in the regulator. The latter ensures shots at constant pressure, which has the effect of greatly improving the regularity of shots, and therefore precision.
The Specs
Available in .177 & .22
Fills to 200 bar
Comfort cheek system to prevent slipping
Shock absorbing butt stock
self indexing magazine
Picatinny/weaver rail
Fully adjustable trigger
1/2 Inch UNF screw-in
Ergonomic pistol grip
state of the art manometer
The product is pre-order, lead times can vary, please call for availability. You can pay a £20 deposit and we will order these immediately and pay the balance on arrival. Or you can pay in full.

Aselkon