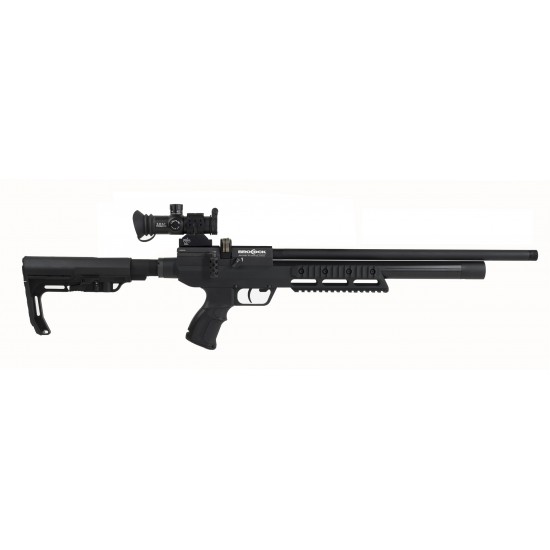 Brocock Concept XR
Brocock Concept XR

Brocock's integrated XR series is designed to be modular, accepting parts and fittings across the range, and all rifles are compatible with 'AR' styled part upgrades and accessories.
The Concept XR features an adjustable telescopic stock that allows pull-length adjustment for different shooting scenarios, shooting stances or tailored gunfit. AK pistol grip and three picatinny-style forend rails, make the Concept XR the ideal choice for hunters looking for a small, compact yet powerful carbine -style rifle.
Fitted with a very latest and greatest Huma-Air regulator and high-grade shrouded barrel, the Concept XR can produce up to 52 joules of energy, while delivering record number of shots.
The, the new rifle uses a slick bolt action for light and fast shooting from its 10 shot magazine.
Model:

Brocock Concept XR

Brocock