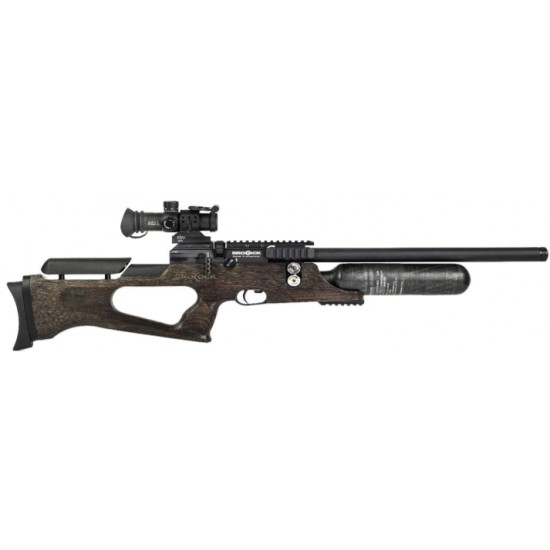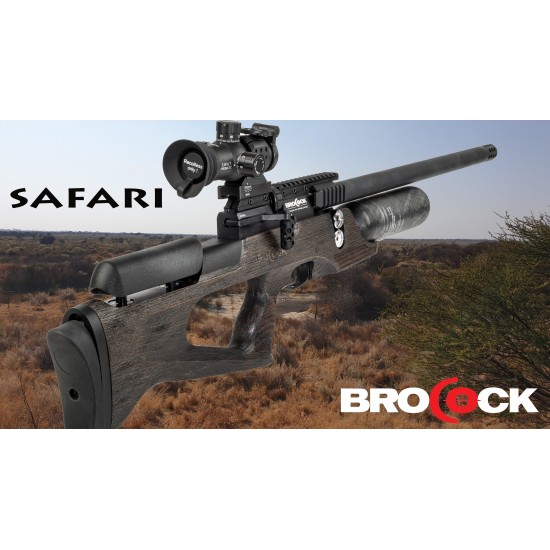 Gun Scopes & Accessories
Images are for display purposes only. Unless stated the price of a rifle may not include scope, silencers or accessories.
Brocock Safari XR 400cc Bottle
Brocock Safari XR 400cc Bottle

New for 2021 is the Brocock Safari XR/Safari Magnum XR. Based on the Sniper XR chassis , this is the latest addition to the highly popular sidelever-operated XR line-up incorporates a tactile, textured wooden stock with a full suite of Picatinny scope and accessory mounting rails. The Safari XR 's attractive textured stock maximises the attributes of Brocock's XR series, notably the innovative semi-bullpup configuration that vastly improves gun handling and 'pointability'. With the addition of Picatinny mounts, the Safari can be equipped with numerous accessories to suit just about any shooting task.
It also retains the highly-advanced Huma-Air regulator system. When combined with the Safari XR's latest hammer design, air release is precisely metered to totally eradicate any power curve and ensure minimal shot-to-shot deviation as the rifle cycles through its usable air charge – both important factors in improving downrange accuracy. The Huma-Air regulator also returns an even higher number of shots per fill-up.
Specification
Overall Length From 863mm (34inch
Barrel length 432mm (17in) Safari XR /Hi power 600mm (23in) Safari XR Magnum
Typical weight 3.3kg (7.3 lbs)
Model:

Brocock Safari XR 400cc Bottle

Brocock