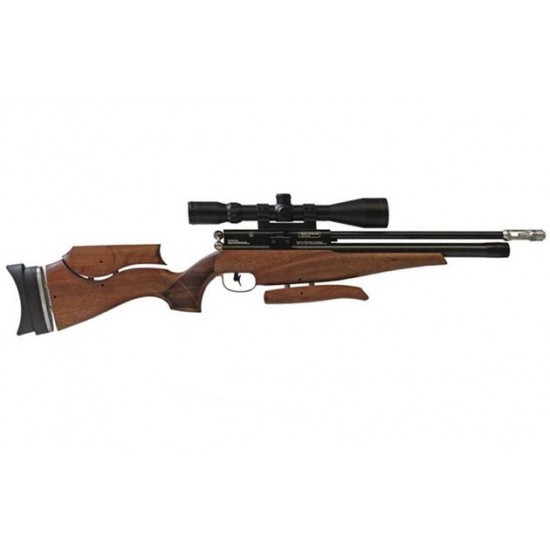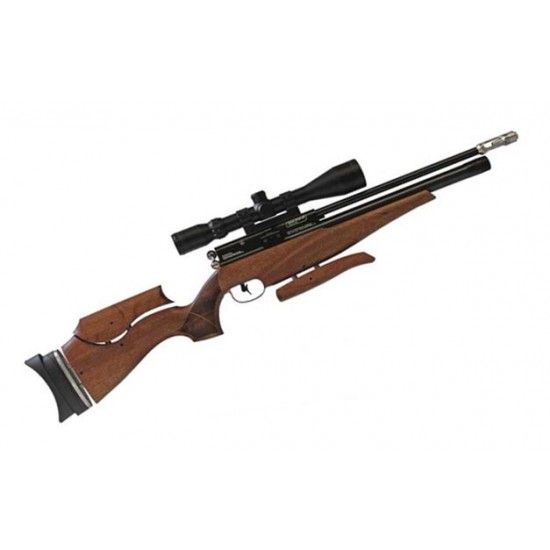 Gun Scopes & Accessories
Images are for display purposes only. Unless stated the price of a rifle may not include scope, silencers or accessories.
BSA Gold Star SE Multishot Walnut
BSA Gold Star SE Multishot Walnut

BSA Gold Star SE Multishot Walnut has been designed in conjunction with target shooters and hunters around the world to obtain the best possible combination of components. This has all added up to a feature rich rifle which delivers unprecedented performance and value for money in it class.
ith a fully adjustable 'Hunter' style stock with 12 axis of adjustment for the Butt Pad, Cheek piece, and palm rest. This level of flexibility is normally only found on items twice the price, yet it still retains the classic BSA look.

The regulated power delivery system also ensures it has a class leading shot count, especially from a rifle of its size. It is able to deliver up to 120 full power shots in .177, and 150 full power shots in .22. more than enough for a days hunting, or a competition.

BSAs own new EHCF (Enhanced Cold Hammer Forged) Barrel is among the best in the world, giving unparalleled accuracy and consistency. This was recently proved with the BSA team coming 4th overall in the UK Hunter Field Target championships.

Each rifle also comes complete with BSAs adjustable Air Stripper, to remove the turbulent air from the pellet as it leaves the barrel. They have stilled retained the standard ½inch UNF thread, so a silencer can be fitted if necessary.

Specification
Magazine Capacity - 10

Fill Pressure - 232BAR

Shots per fill - 90

Overall Length - 91 cm / 35.8 in

Barrel Length - 38.5 cm / 15.2 in

Maximum Power - 12 ft/lbs | 16J

Weight - 3.2 kg / 7.0 lb

Model:

BSA Gold Star SE Multishot Walnut

SKU:

BSA Gold Star SE Multishot Walnut

BSA