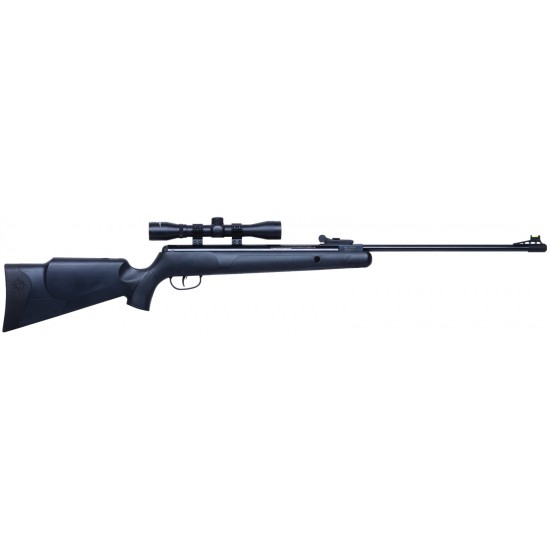 Gun Scopes & Accessories
Images are for display purposes only. Unless stated the price of a rifle may not include scope, silencers or accessories.
Crosman 1077 Repeat Air Rifle .177
Crosman 1077 Repeat Air Rifle .177

Despite the low price, the 1077 air rifle from Crosman is incredibly reliable and, with a semi automatic action that fires as fast as you can pull the trigger, will provide hours and hours of fun.
The 1077 is equipped with a 12-shot rotary pellet clip that lets you shoot for longer. The rear sight is fully adjustable and the front sight is fibre optic to ensure you are always on target.
Power is Approx 5.0 ft/lbs. Ideal for plinking and general target shooting.
Calibre : .177 (4.5 mm)
Weight (oz) : 3lbs 11oz
Length (in) : 36.88in
Barrel : Smooth Bore
Front Sight : CenterPointTM fibre optic sight
Rear Sight : Adjustable for windage and elevation
Safety : Cross Bolt
Model:

Crosman 1077 Repeat Air Rifle .177

SKU:

Crosman 1077 Repeat Air Rifle .177

Crosman