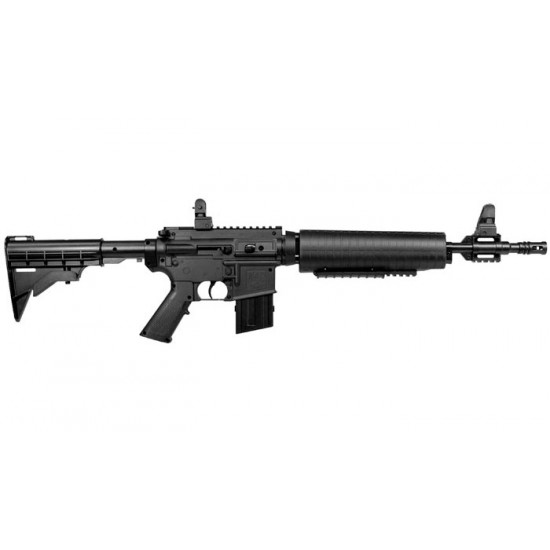 New
Gun Scopes & Accessories
Images are for display purposes only. Unless stated the price of a rifle may not include scope, silencers or accessories.
Crosman M4-177 Tactical
Crosman M4-177 Tactical
The M4 177 Tactical from Crosman is based on the much-loved assault rifle platform that so many people recognise today. This model is a multi-stroke, pump-up air rifle that can fire both BBs and pellets. It offers easy, inexpensive shooting for all the family.
Being a pneumatic action means that there's no recoil, and with the pump-up feature, there's no worry about diving cylinders or CO2 capsules. Once it's been pumped up, you simply disengage the safety and pull the trigger. For younger shooters, an adult can load and pump it, then hand it to the youngster to fire, thereby encouraging safe marksmanship skills.
The stock is made from a strong and durable plastic polymer, and features multiple mounting rails on the top and bottom for the mounting of accessories such as lasers and red dot sights. This rifle comes with one 5-shot magazine and a built-in BB chamber for quick and easy reloading.
Stock:

In Stock

Model:

Crosman M4-177 Tactical

Crosman