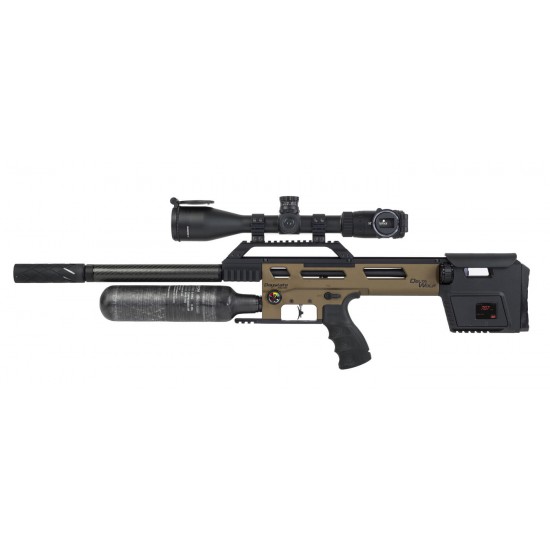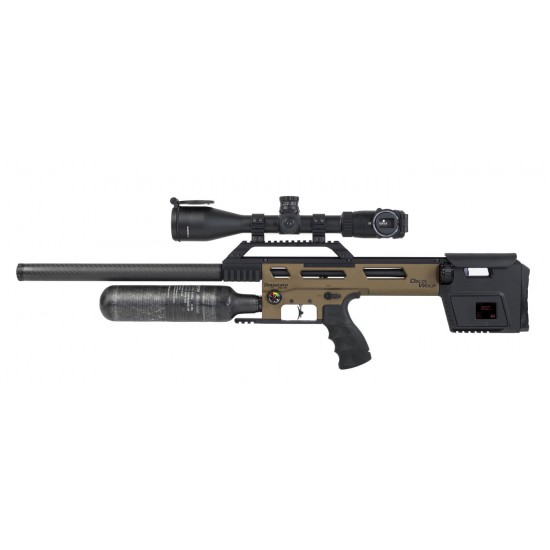 New


Gun Scopes & Accessories
Images are for display purposes only. Unless stated the price of a rifle may not include scope, silencers or accessories.
Daystate Delta Wolf Bronze HP FAC
Daystate Delta Wolf Bronze HP FAC (High power)
Building on nearly two decades of electronic expertise, Daystate has leapt forward taking the concept of electronically controlled precharged air rifles to a new level. At its electronic heart, the Delta Wolf incorporates touchscreen controlled Advanced Velocity Technology (AVT) which enables the selection of pre-set calibre-specific power levels. An integral chronograph is linked to the onboard electronic heart and can correct any variation should it arise. AVT is also Bluetooth enabled to allow the rife to connect to other devices as part of a future upgrade.
Users can also adjust the pressure in the Huma-Air regulator and exploit the benefits of a large secondary chamber, to achieve specific velocities. In addition, a newly designed fast flow valve system improves efficiency and shot count from the removable 480cc carbon bottle.
A new design, higher-capacity self-Indexing magazine system taking between eight and 13 shots is cycled with a smooth side-lever cocking action, the lever for which can be swapped by the shooter to the left in a minute. Inserted from either side, the Delta Wolf is configured to allow two magazines to be installed and used in concert to double the shot count.
Availabilty
At DAI Leisure, we have a large amount of stock available. However, if this gun is out of stock, there could be between 4 - 8 weeks lead time for delivery.
Please call 01384 265 151 for availability.
Model:

Delta wolf bronze HP FAC

Daystate