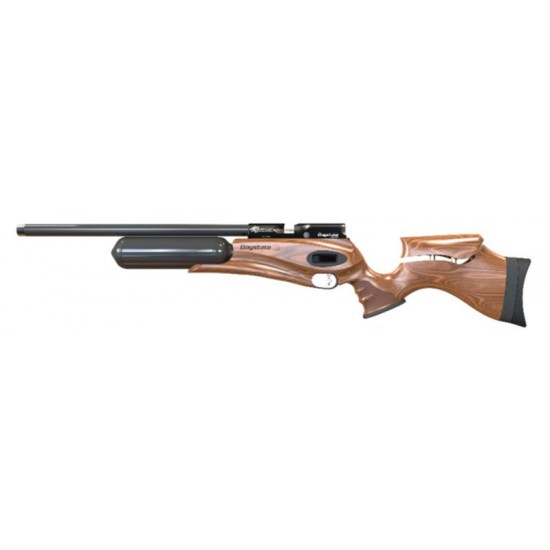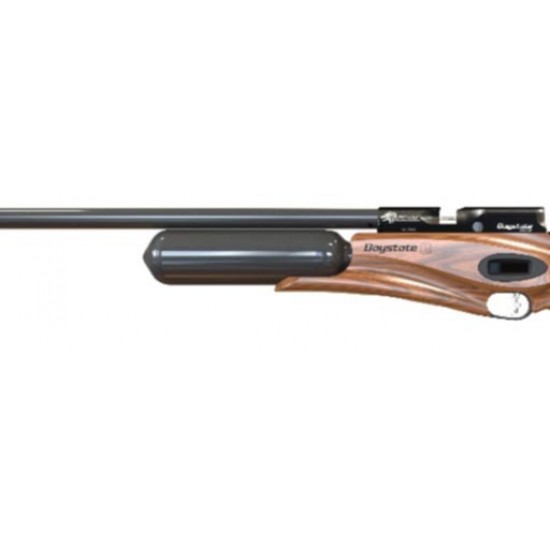 Gun Scopes & Accessories
Images are for display purposes only. Unless stated the price of a rifle may not include scope, silencers or accessories.
Daystate Red Wolf Walnut HP Hi-Lite
Daystate Red Wolf Walnut HP Hi-Lite offers shooters the highly regarded side lever operation found on newer rifles that stands alongside a computerised MCT style action developed from the Pulsar program. Available both standard and Hi-Power models, the latter including a .303 calibre version for big-bore fans.
A digitally controlled MCT regulator offers super consistent and high shot-count and is released by a trigger that incorporates adjustability of both release and finger placement, the Red Wolf delivers match-like accuracy at the very extremes of airgun ranges. Its sculpted stock with ambidextrous design caters for a perfect gunfit courtesy of a butt pad and raised cheekpiece, both fully adjustable. Aiding the Red Wolf's user-friendly handling is a selection between a lightweight carbon-fibre bottle (Hi Lite) or a Steel bottle (B-Type) above which sits a fully-shrouded carbon barrel that helps dampen muzzle report.
Specification
Length: 1140mm

Barrell Length: 600mm

Cylinder Capacity: 480cc

Unscoped Weight: 3.8kg

Magazine Capacity: 10-shot ( 5 in .303 ) Rotary magazine supplied (can be adjusted for L/H or R/H insert)

Available Calibres: .22, .25, 303

Fill Pressure: 230 BAR (3,335 psi)

Trigger: Electronic release, adjustable for weight and length of stage

Safety Device: Manual, cross bar , bolt open deactivation

Stock:

In Stock

Model:

Daystate Red Wolf Walnut HP Hi-Lite

SKU:

Daystate Red Wolf Walnut HP Hi-Lite

Daystate