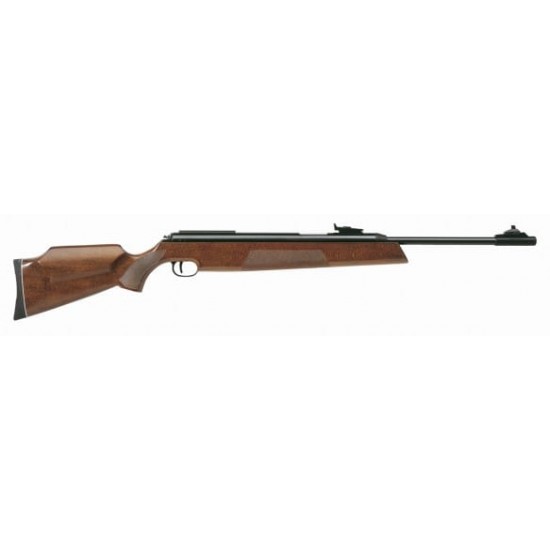 Out of Stock
Gun Scopes & Accessories
Images are for display purposes only. Unless stated the price of a rifle may not include scope, silencers or accessories.
Diana 54 Airking
Recoilless shooting: This provides a specially supported rebounding system. The fixed barrel rifle with side cocking lever has a match type trigger, automatic safety and additional cocking guard.. The hunting-style stock has a pronounced cheekpiece and fine checkered finish on the pistol handle and front stock.
Further features include side cocking system with additional cocking guard, automatic safety catch, adjustable sights, hunting-style stock with distinctive cheek-piece.
New matchtype T06 metal-trigger
Action
Side Cocking Systems
Stock:

Out of Stock

Model:

54 Airking

SKU:

54 Airking

Diana