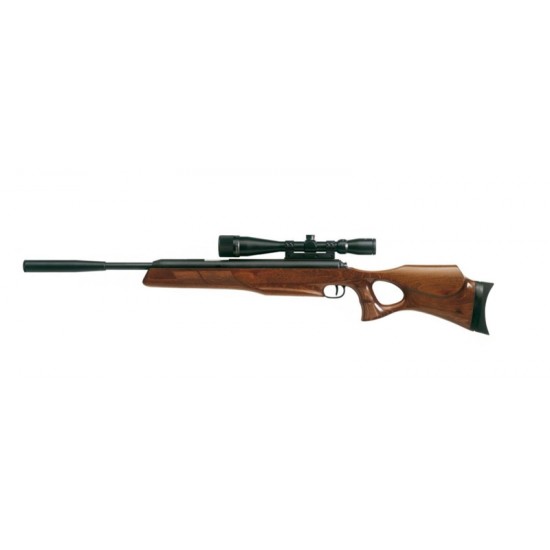 Out of Stock
Gun Scopes & Accessories
Images are for display purposes only. Unless stated the price of a rifle may not include scope, silencers or accessories.
Diana 56TH Targethunter
Diana 56TH Targethunter

Your Diana 56TH Target Hunter air rifle will deliver years of faithful service. Diana rifles are made in Germany and will stand up to regular use. If you like accurate sporting rifles…get a Diana. If you like beautiful wood and deep, rich bluing…get a Diana. If you like a dependable gun…get a Diana.
Germany has long been acknowledged as the airgun industry leader. And that's why Diana guns have a faithful international following of hunters, plinkers and field target shooters.
Specification
Recoilless side-cocking shooting system
Exclusive ergonomic thumbhole stock
New matchtype T06 metal-trigger
Stock - Hardwood sporter
Length - (total) 113cm
Length - (barrel) 44cm
Weight - 5.1kg
Stock:

Out of Stock

Model:

Diana 56TH Targethunter

SKU:

Diana 56TH Targethunter

Diana