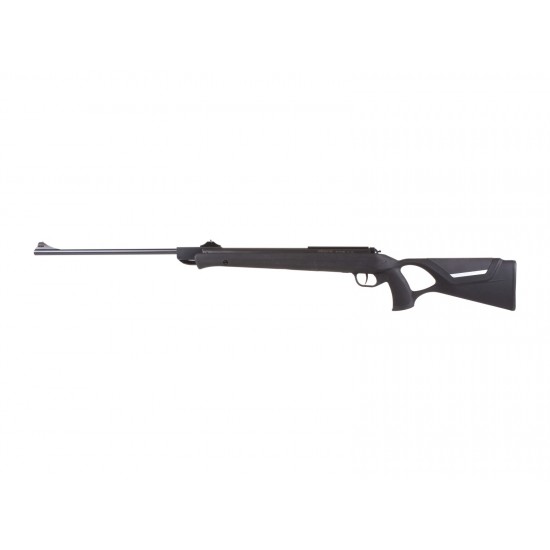 Out of Stock
Gun Scopes & Accessories
Images are for display purposes only. Unless stated the price of a rifle may not include scope, silencers or accessories.
Diana Blaser AR8 with Silencer
Diana Blaser AR8 with Silencer

Diana have one of the longest heritages in the airgun world having been in business for over 125 years which gives them a wealth of knowledge accrued over the years to produce some of the finest rifles and pistols currently available.
This model has been developed in association with Blaser to create an air rifle version of their popular model, the R8 Professional. The stock has a thumbhole cut out which has been expertly crafted for excellent ambidextrous ergonomics. The pistol grip and forestock are stippled to improve the grip surface and a rubber buttpad to the rear for a comfortable shooting position.
The action is a break barrel gas ram powered system which is cocked through the traditional break barrel system. The shot is then released through the T06 trigger system for a crisp and clean release each shot. The gas ram offers several advantages over the standard spring system in that the recoil is lower, and the accuracy and consistency are vastly improved.
The rifled steel barrel is finished in a black anodized finish, and fitted with a sound moderator to reduce the muzzle report considerably.
Weight - 4.2 kg Barrel Length - 49.8 cm Overall length - 123 cm

Stock:

Out of Stock

Model:

Diana Blaser AR8 with Silencer

SKU:

Diana Blaser AR8 with Silencer

Diana