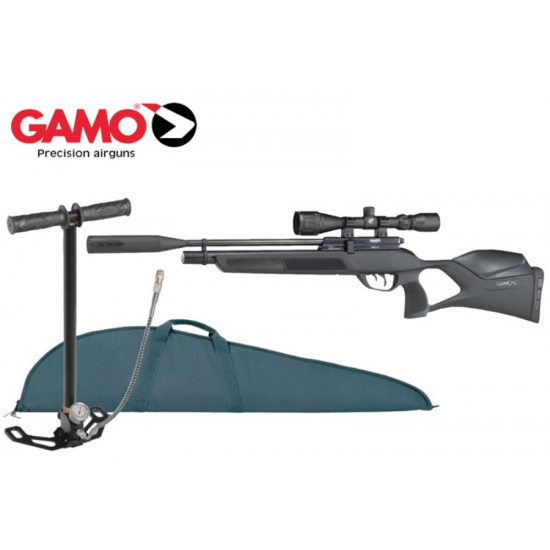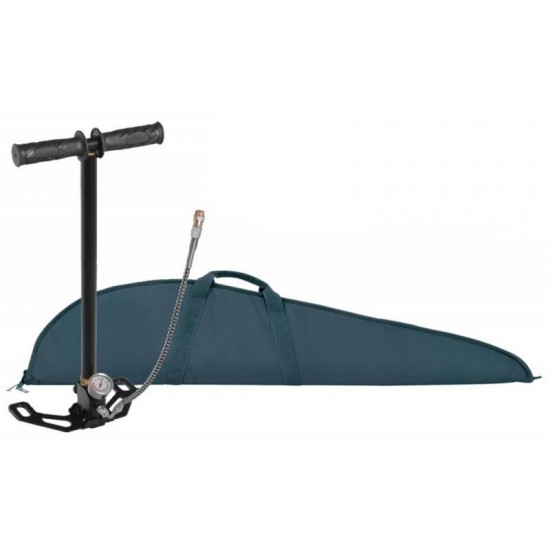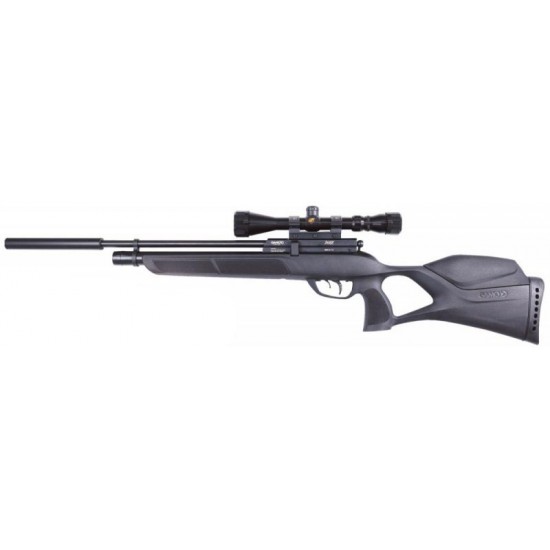 Gun Scopes & Accessories
Images are for display purposes only. Unless stated the price of a rifle may not include scope, silencers or accessories.
Gamo Phox Rifle Pack
Gamo Phox Rifle Pack is an excellent starter pack for the shooter looking to advance into the world of PCP air rifles and comes with everything needed to do so. This includes the Rifle, Silencer, 3-9x40 scope, Gun Bag, and Stirrup pump!
The rifle is the Gamo Phox which features a 10 shot magazine which is actioned by a smooth bolt action system. This bolt action loads the pellets into a cold hammer forged barrel which is fitted with a removable Whisper silencer for great accuracy and a quiet muzzle report. The stock is a black synthetic model which is very hard wearing and ergonomic for a comfortable, and balanced shooting position.
The scope is a Gamo 3-9x40 scope complete with mounts so you can be on target for each shot, and the padded gun bag keeps this whole ensemble safe during transportation and storage. An Air Force 1 PCP Stirrup Pump is also included so you can keep the rifle topped up without the need of a dive bottle.
Magazine Capacity - 10

Fill Pressure - 200 BAR

Shots per fill - 70

Overall Length - 98 cm (38.58 in)

Maximum Power - 12 ft/lbs | 16J

Weight - 3.8 kg (8.36 lb)

Model:

Gamo Phox Rifle Pack

SKU:

Gamo Phox Rifle Pack

Gamo