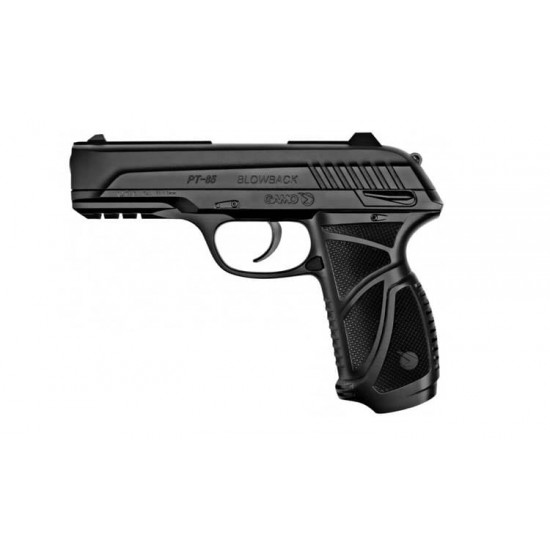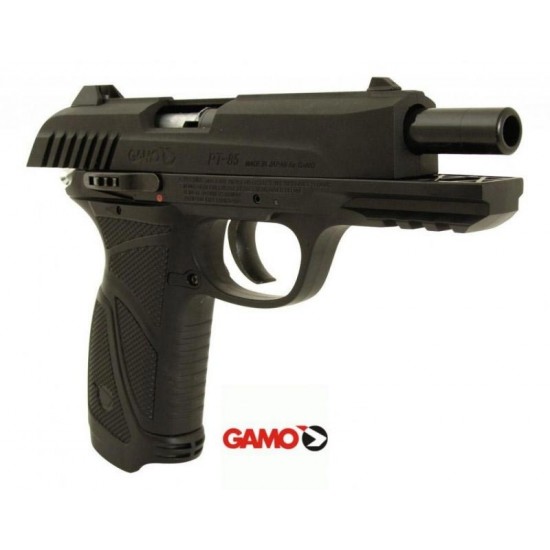 Gamo PT-85 .177 Pistol
Gamo PT-85 .177 Pistol uses a 12-gram CO2 cartridge as well as a 16 round pellet mag (8 round double-rotary mag) for a well rounded performance whatever your preferred shooting activity.
The blowback action gives this pistol a realistic sense of recoil. Firing with great power and producing up to 450 fps of muzzle energy in ideal conditions, the PT-85 is accurate and predictable, ideal for target shooting.

The 16 shot magazine means more fun before reloading whilst the 12g CO2 capsules mount directly into the pistol grips for easy installation.

Specification
Length : 197 mm

Barrel length : 80 mm

Weight : 860 g

Mag. Capacity : 16

Approx Power : 3.1 ft/lbs

Ammo Type : .177 Pellet
Model:

Gamo PT-85 .177 Pistol

SKU:

Gamo PT-85 .177 Pistol

Gamo