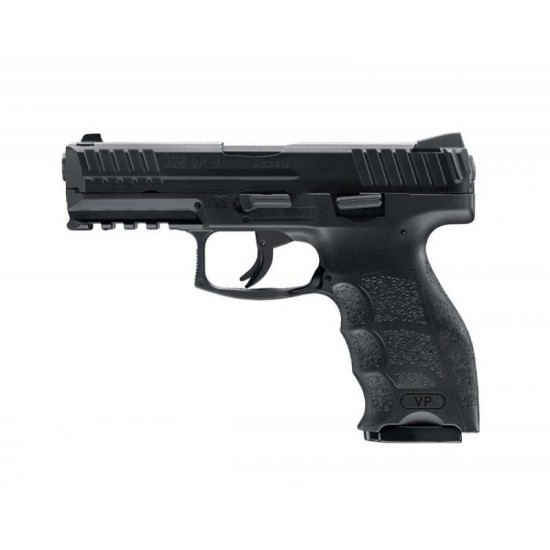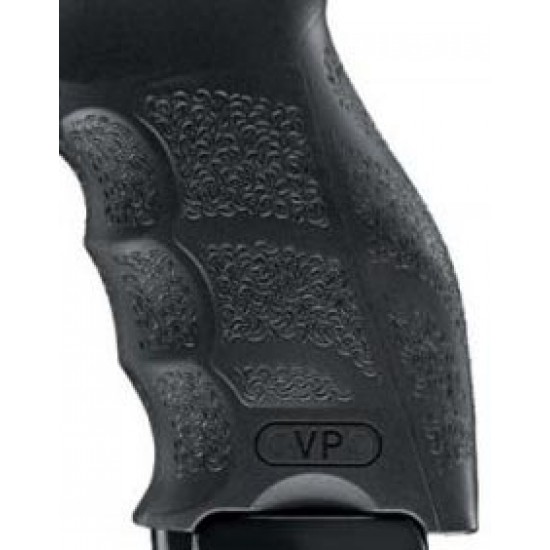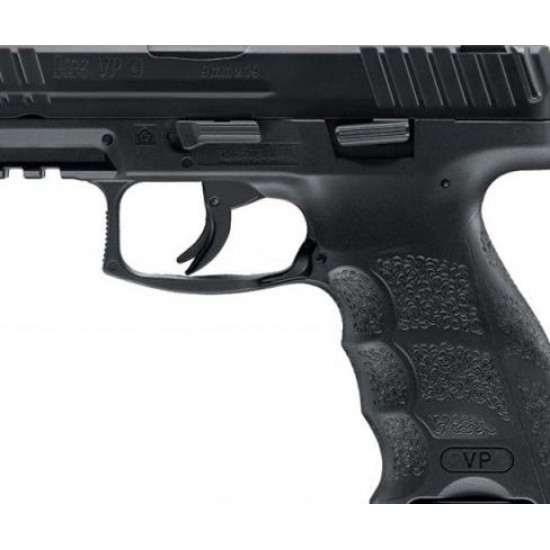 Heckler and Koch VP9 Black
This pistol from Heckler and Koch is based on the pistol that is known as SFP9 in Germany and is a favourite amongst serious shooters. This 4.5mm BB version is powered by 12g CO2 capsules is ideal for target shooting or general plinking.
The pistol is made from a combination of metal and high impact polymer that keeps the pistol nice and light but also incredibly strong. The pistol features textured grips that are just like the real version and the pistol is equipped with an under mounted rail that is perfect for lasers or torches.

Available in either in full Black or Tungsten Grey
Specification
Calibre : 4.5 mm (.177) BB

Magazine capacity : 18 shot(s)

Velocity : 115 m/s

Trigger : Single and Double Action

Length : 185 mm

Weight : 646 g

Model:

Heckler and Koch VP9 Black

SKU:

Heckler and Koch VP9 Black

Heckler & Koch