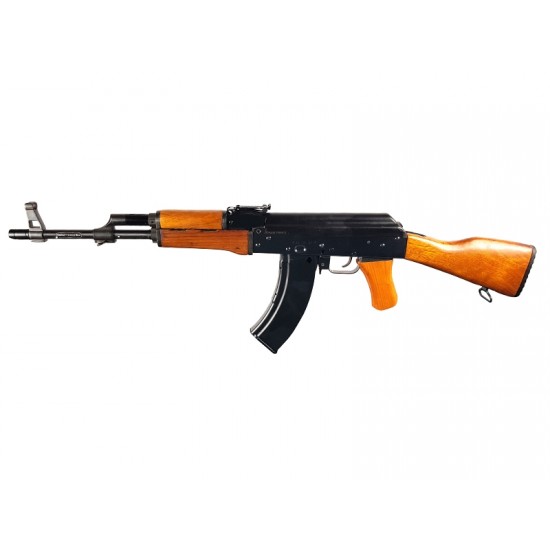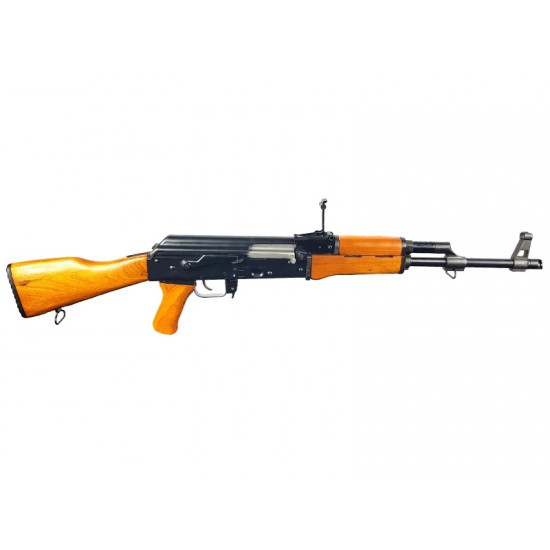 New


Gun Scopes & Accessories
Images are for display purposes only. Unless stated the price of a rifle may not include scope, silencers or accessories.
Kalashnikov AK47 CO2 Powered Air Rifle by Cybergun
The AK-47 (or Kalashnikov) is an assault rifle developed in the Soviet Union by Mikhail Kalashnikov in the 1940s. This Official Licensed Replica of the Russian AK47 Kalashnikov looks and feels just like the real thing. Weighing in at 7 lbs the guns stock and foregrip are real wood and the body, including the action and barrel, is metal. This semi-automatic BB gun is powered by one 12 gram CO2 cartridge, which is averaging about 40 shots. Please note, this rifle is in no way intended for use in hunting live quarry or for pest control purposes. Details: Model: Kalashnikov AK47 CO2. Caliber: 4.5 mm steel BB´s. Overall length: 89 cm. Weight: 3195g. Magazine: Approx 18 Shots. Function: CO2. Material: Full Metal & Real Wood.

Stock:

In Stock

Model:

128300