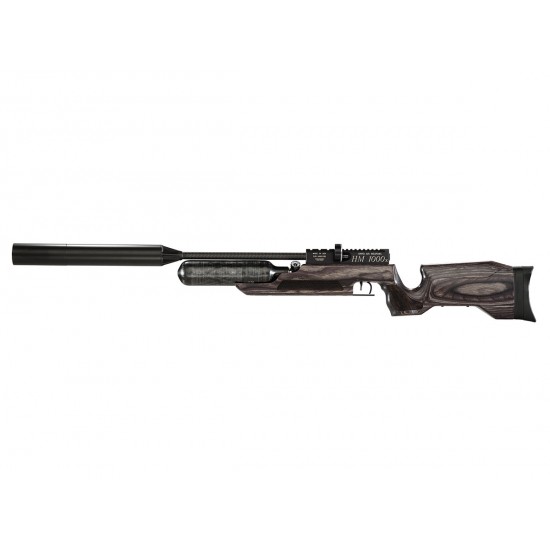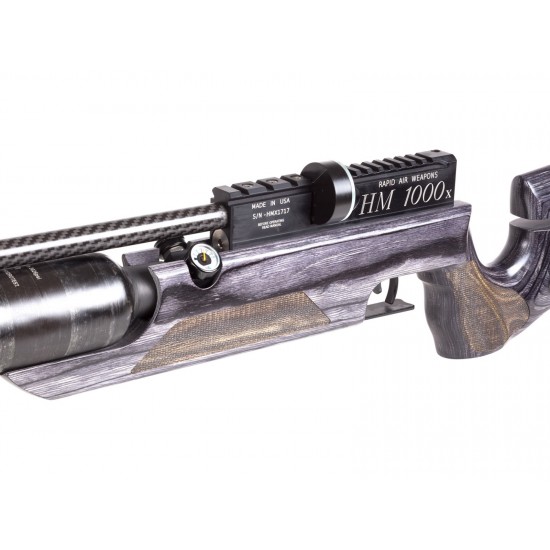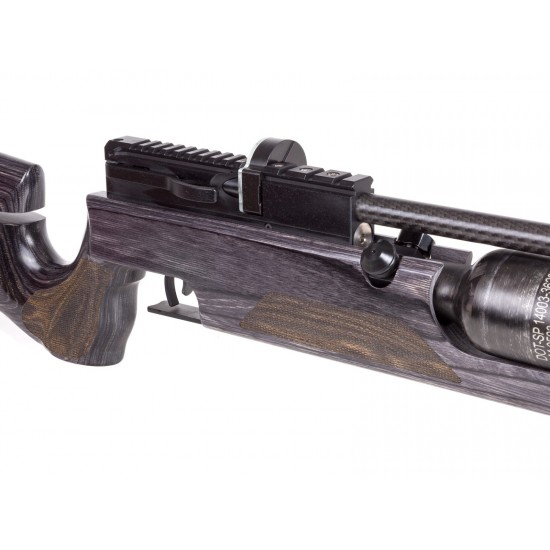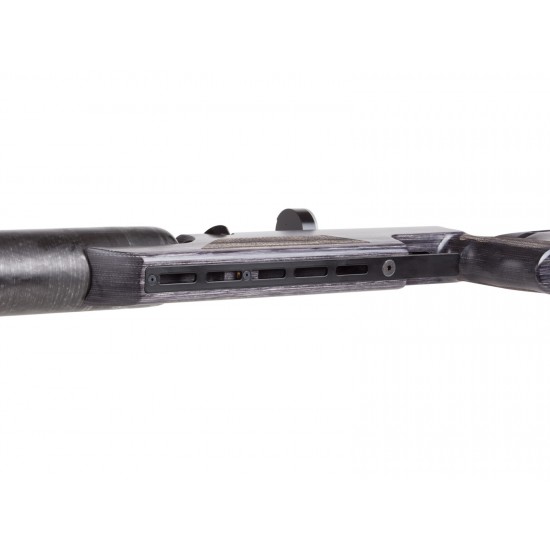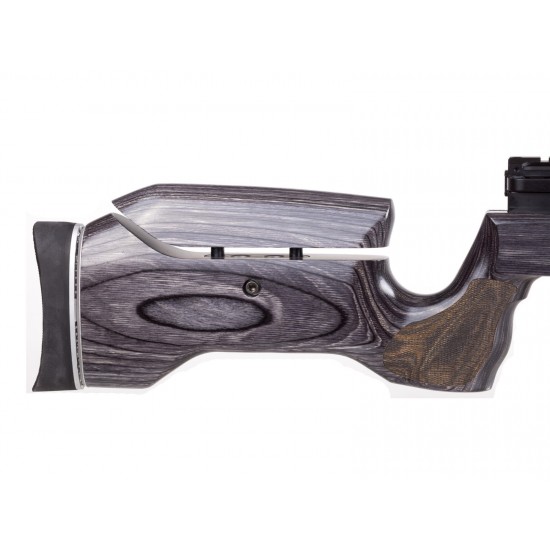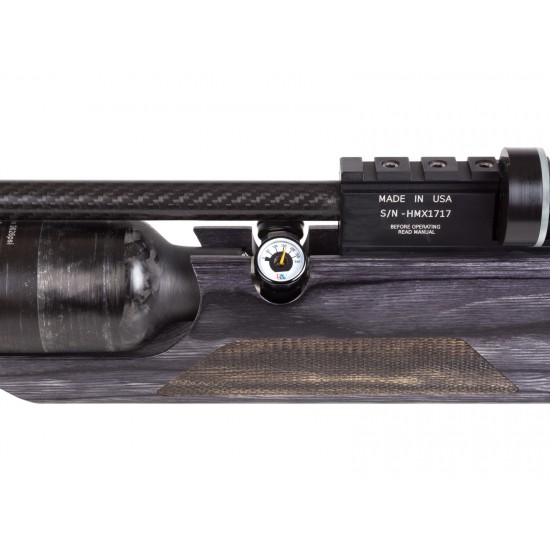 New






Gun Scopes & Accessories
Images are for display purposes only. Unless stated the price of a rifle may not include scope, silencers or accessories.
RAW HM1000X Black Laminate
Introducing the RAW HM1000X Black Laminate air rifle - Hand built tested and tuned in USA. The HMX is the flagship model in the RAW range and offers the ultimate in long-range precision. The Theoben heritage flows right through the HMX. In fact this gun shares most of its design with the original Theoben models and has been subtly improved to boost performance and reliability.
At the heart of the HMX is the receiver which is the basis for the outstanding accuracy in guns using both sub 12 ft/lb and FAC power levels. Featuring a super-smooth cocking action and 20 MOA Picatinny rail. This is the basis of your high end shooting experience. The fully regulated design ensures that shot strings are consistent and the 480-cc carbon fibre bottle ensures that you will have enough air onboard for extended stays at the range or in the field. Every HM1000x features a Lothar Walther barrel that, after being fitted to the receiver, is tested to ensure accuracy along with the trigger and power output which are all hand-tested and tuned before your gun leaves the factory.
The USA-made laminate stock is available in a choice of 4 other colours: red, blue, camo and tan. These feature an adjustable comb and fully adjustable butt pad so it is easy to get comfortable behind the gun when shooting in any position. The laminate stock has a positive, ambidextrous grip, a wide and flat fore-end that gives a stable platform to shoot from. There are also M-Lok attachment points running along the underside so it is easy to add attachments.
The Specs
Precision side-lever cocking mechanism
Lothar Walther polygonal rifled barrel
Fully adjustable, match-grade trigger
480cc carbon fibre air bottle
Fully moderated, carbon fibre-wrapped barrel w/offset shroud
12-shot rotary magazine
Fill pressure: 230 BAR (approx. 3,335 PSI)
Male quick-connect fill fitting
Overall length: 45.37"
Fully regulated
Easy access Hammer Spring Adjustment
Model:

RAW HM1000X Black Laminate

RAW Rapid Air Weapons