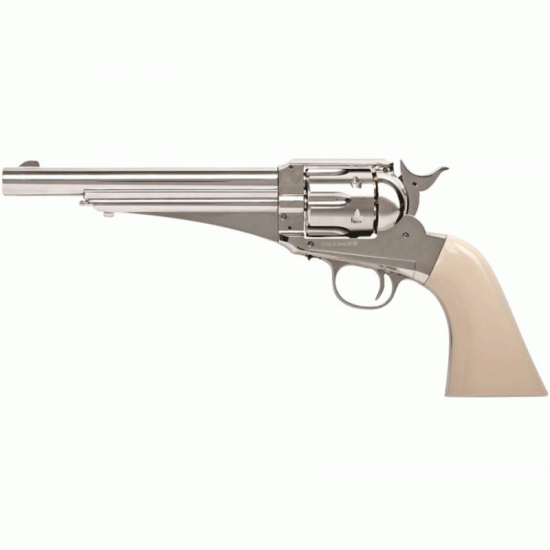 New
Remington 1875 Cowboy Revolver
Remington 1875 Cowboy Revolver is a brand new single action revolver based on the the Crosman Sheridan which features a functional hammer, load gate and an extractor to add to the realism of the ever popular single action revolvers sweeping the airgun market.

Being as close as possible to the icon of the wild west the Remington 1875 pistol is finished in nickel with attractive faux ivory grips.

Unlike other single action revolvers on the market the new Remington 1875 can fire both .177 pellet and 4.5mm steel bb's and comes complete with a set of shells for each.
Specification
Cailbre: .177 pellet / 4.5mm BB

Weight 2.3lb

Barrel Type: Smoothbore

Trigger: Single Stage

Model:

Remington 1875 Cowboy Revolver

Remington