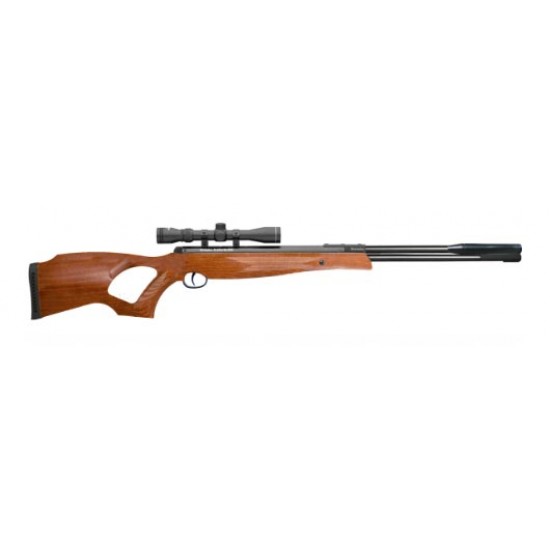 Gun Scopes & Accessories
Images are for display purposes only. Unless stated the price of a rifle may not include scope, silencers or accessories.
Remington War Hawk Underlever
The Remington War hawk underlever is a breath of fresh air in the Remington range. Crafted in a lovely beech thumbhole stock, this 11.5Ft/Ibs has the power perfect for ratting and squirrelling with the accuracy to back it up! Not only is it a cracking shot, the gun already comes silenced with a integrated silencer. The fun doesn't stop there, this gun comes with a respectable 3-9x40 scope and mounts.
To break it all down, here's the specs:
Fixed Barrel underlever
11.5Ft/Ibs
113cm in length
3.5Kg
integrated moderator
single shot
available in either .22 or .177
Comes with a 3-9x40 scope and mounts
Model:

Remington War Hawk Underlever

SKU:

Remington War Hawk Underlever

Remington