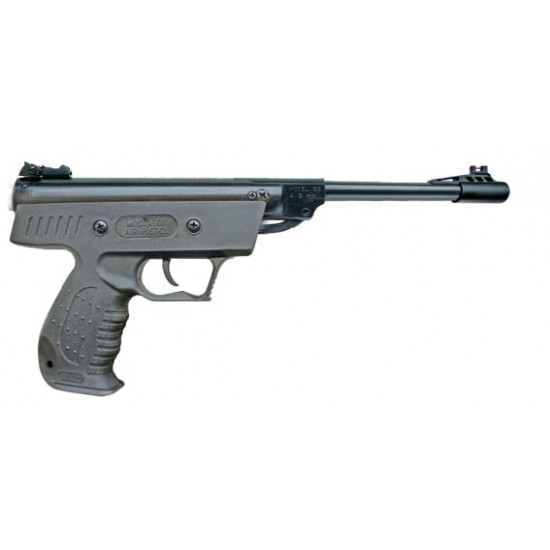 -10 %
SMK Synergy XS32
SMK Synergy XS32

The XS32 from SMK is a full power pistol, that has a break barrel spring action. The advantages of the spring action are that you don't need to carry round Co2 cannisters, all you need do is break the barrel, load the pellet, and start enjoying shooting.
The grip is constructed from high density polymer which is sculpted to provide an ergonomic grip. The action is all made out of metal to ensure high quality and many years of service, and the polymer cocking aid slips over the end of the barrel loosely, and is removed before each shot.
The power of this pistol is around 5 ft/lbs which means it is suitable for pest and vermin control at close range, as well as casual target shooting and plinking.
The trigger features a manual safety, as well as an anti bear trap system which prevents the pistol being fired with the barrel open. Fibre Optics open sights are fitted onto a 9-11 mm mounting rail, if you wish to add additional optics such as a scope or red dot.
Specification
Action Break barrel

Calibre .177 (4.5MM) AND .22 (5.5MM)

Type Spring powered

Stock Synthetic (high grade)

Trigger Adjustable

Length (total) 39cm

Weight 1.6kg

Manual safety

Model:

SMK Synergy XS32

SKU:

SMK Synergy XS32

SMK
Tags:
SMK Synergy XS32
,
synergy xs32 synergy
,
xs32
,
spring
,
pistols
,
zsmkxs32
,
synergy xs32 spring pistols
,
smk
,
smk uk
,
spring pistols
,
spring pistol
,
xs32
,
synergy xs32