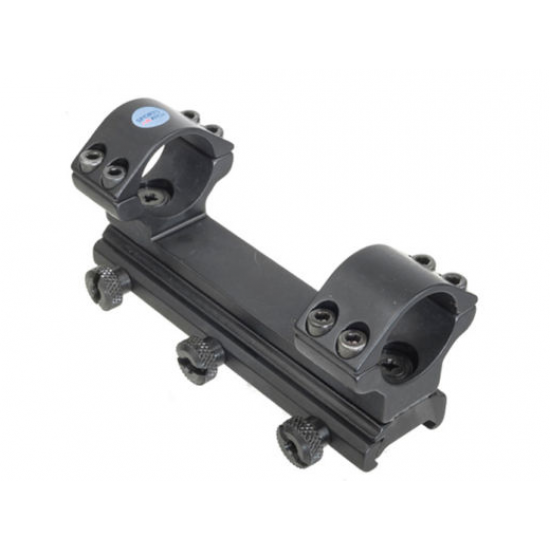 Sportsmatch ONE PIECE DOUBLE SCREW DAMPA 56MM
1″ Diameter Body Tube High Range Suitable for all Weaver / Picatinny rails upto 56mm lens diameter.
1 PIECE DAMPA MOUNT
A = 23mm 
B = 110mm 
Weight = 189g
Rubber bushes prevent scope damage. Ideal for high powered air rifles with picatinny rails and large caliber centrefire rifles. Suitable for Picatinny Specification Rails only.
Model:

ONE PIECE DOUBLE SCREW DAMPA 56MM

SKU:

ONE PIECE DOUBLE SCREW DAMPA 56MM

Bisley