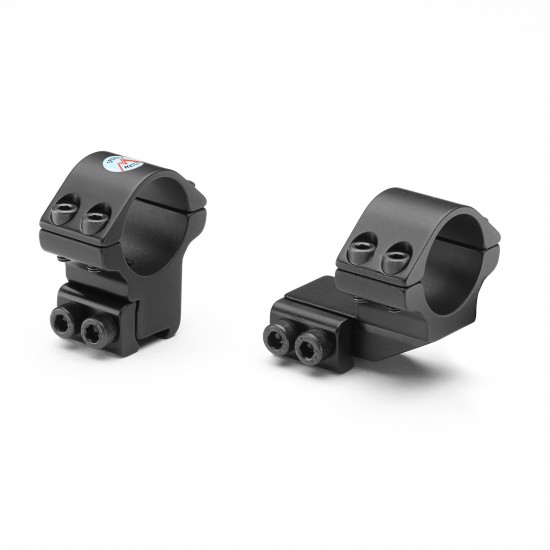 Sportsmatch TWO PIECE DOUBLE SCREW EXTENDED
Increases or reduces eye relief by 25mm.
Base Fitting: 9.5 - 11.5mm (3\8") Dovetails - Most popular size (suits most MODERN airguns & .22 rimfire rifles).
Tube Size: To fit 1" (25.4mm) diameter body tube scopes.
Front Lens Size: Up to 45mm - This figure describes the maximum size of the objective (front) lens the mount is designed for when the dovetails are flush with the barrel. Please bear in mind scopes with front PX adjustment will often need higher mounts.
Reach Forward / Backward Design.
Bolt Type: Allen Key bolts - Allen Key(s) Supplied.
Clamp Design: Double Clamp (four bolts on each cap).
With removeable recoil stop pin.
Model:

TWO PIECE DOUBLE SCREW EXTENDED

SKU:

TWO PIECE DOUBLE SCREW EXTENDED

Bisley