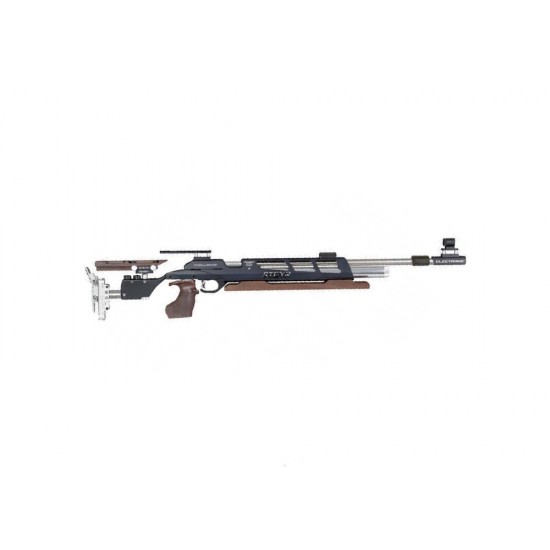 Gun Scopes & Accessories
Images are for display purposes only. Unless stated the price of a rifle may not include scope, silencers or accessories.
Steyr Challenge Match
Steyr Challenge Match

The unique STEYR CHALLENGE is indeed a major challenger to the best air rifles in the world. Equipped with an electronic trigger and multifunctional adjustments the rifle can be made to fit the shooter perfectly. It represents the new generation of the STEYR LG 110.
The original STEYR LG110 match air rifle was used by Thomas Farnik to create a new World Record in the Olympic Final.
Features
Barrel Length - 17.7" (450mm)
Overall Length - 44.8" (1137mm)
Calibre - .177 (4.5mm)
Muzzle Energy - 5.5 Ft/Lb
Weight - 4.4kg
Availabilty
At DAI Leisure, we have a large amount of stock available. However, if this gun is out of stock, there could be between 4 - 8 weeks lead time for delivery.
Please call 01384 265 151 for availability.
Model:

Steyr Challenge Match

Steyr