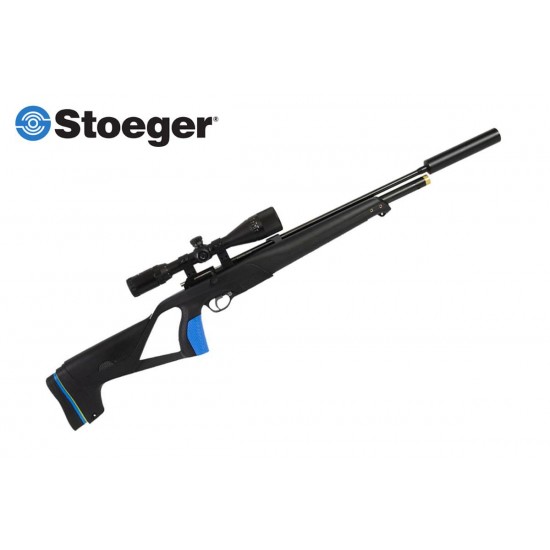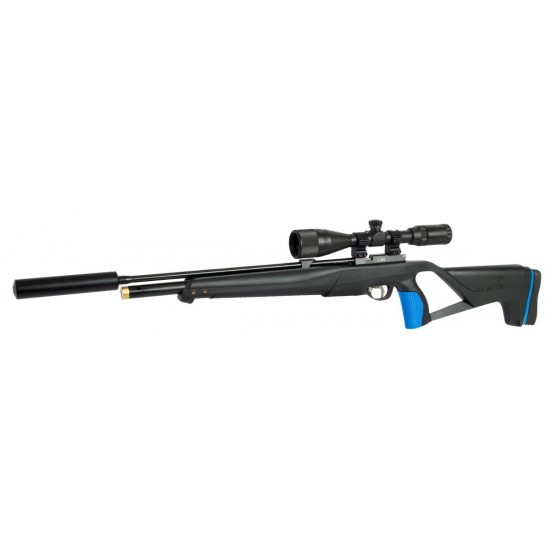 Gun Scopes & Accessories
Images are for display purposes only. Unless stated the price of a rifle may not include scope, silencers or accessories.
Stoeger XM1
Stoeger XM1

The new XM1 has a cutting-edge, distinct and streamlined design with multiple souls: sporty, elegant and innovative.
The new XM1 muscular surfaces make the rifle appear strong and self-secure. All surfaces are designed with a clear attention to ergonomic and anatomic functionality. The innovative Italian design by Stoeger AIRGUNS can immediately be recognized at first glance. The extreme proportions and the unique line of its profile make the new XM1 a real multi-use rifle.
Specification
Caliber

4,5 mm /.177 - 5,5 mm /.22
Power source

Precharged pneumatic (PCP) with integrated regulator
Cocking system

Bolt-action System - Repeater
Trigger

Stoeger Adjustable Sliding Trigger System (short position: -4 mm; long position: +8 mm)
Safety

Manual
Stock

Human Tech Design Synt. Stock - Ergonomic Features - MGS Technology - Ambidextrous Stock Design
Finish

Black Synthetic - Rifled, blued steel barrel
Scope for combo

4x32 with high power mount
Total length

39 in. / 986 mm
Barrel length

22 in. / 565 mm
Weight

2,5 Kg without scope
Velocity cal. 4,5 mm

Up to 320 m/s (1050 fps)
Velocity cal. 5,5 mm

Up to 274 m/s (900 fps)
Cylinder Size

200 BAR/2900 psi fill pressure / Integrated manometer (pressure gauge)
Rotary magazine

9 shot magazine in cal. 4,5 mm /.177 and 7 shot magazine in cal. 5,5 mm /.22
Included in the box

Rifle, Magazine, Adapter, O-ring, MGS kit, Picatinny
Suggested for

Small game hunting / target practice
Model:

Stoeger XM1

SKU:

Stoeger XM1

Stoeger