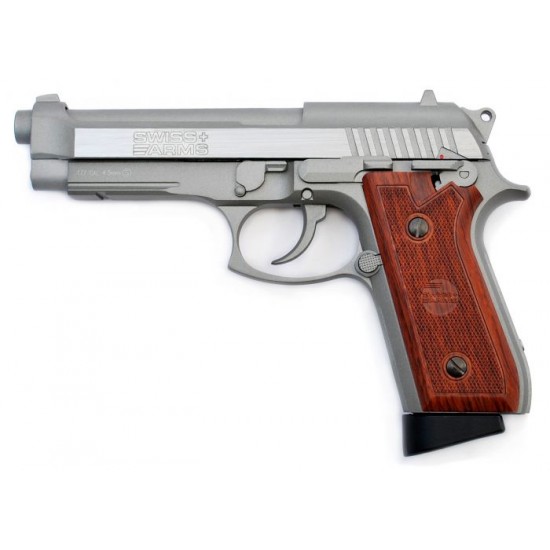 Swiss Arms SA 92
Swiss Arms SA 92

This model is styled after the classic Beretta 92-FS. This is a high power blow-back 177 metal firing BB gun. Powered by the Co2 capsules, this fires the 177 copper/steel BB's at upto 312 Feet Per Second! You will get upto 30-40 shots out of a single Co2 capsule, has an accurate range of upto 15 metres and a magazine capacity of 24 BBs.
This is Full Metal construction (except the grips) so this has a very realistic action, a great feel to it, working safety (only engages when the pistol is cocked) and the blow back action really snaps back hard!
Don't forget to order your Co2 capsules and copper/steel BB's with this product.

Swiss Arms